Employee Advocacy is more than just asking your employees to share content. Sharing the brand's messaging and being a representative of the company by engaging with customers on message boards and joining the conversation about the brand is just as important as sharing a Tweet or post. Yet these actions are often overlooked when searching for an Employee Advocacy Platform.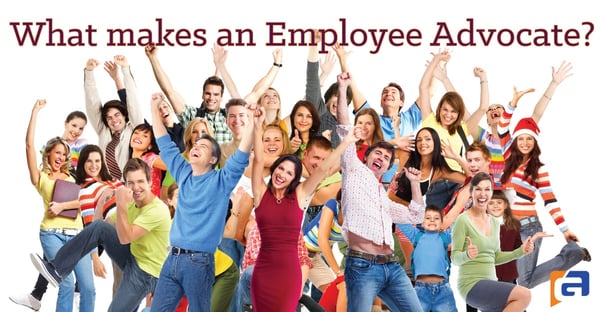 Below is a list of the Actions GaggleAMP believes to be important in building out your Employee Advocacy Program.
LinkedIn for Employee Advocacy.
With nearly 400 million users, each with an average of 390 connections, consider the possibilities of having your employees interacting with these people. When using GaggleAMP, Employees can engage with customers, colleagues, and prospective clients easier than ever. Don't forget about the recent merger between LinkedIn and SlideShare. These two powerhouse social networking sites can add alot to your SEO efforts.

LinkedIn Actions include:
Share a post

Follow a colleague, influencer or thought-leader

Follow your company page, or a Customer's page on LinkedIn

Like a post on LinkedIn

Join a group in LinkedIn
Facebook for Employee Advocacy.
Did you know that the average US consumer spends 40 minutes on Facebook per day? With their latest ad-blockers in place, its important to get your content to your intended audiences in a creative way. Transforming your team into employee advocates and asking them to perform these actions is a great start.
Facebook Actions include:
Share a post

Like a post on Facebook

Like a page on LinkedIn

Post a review on the company Facebook Page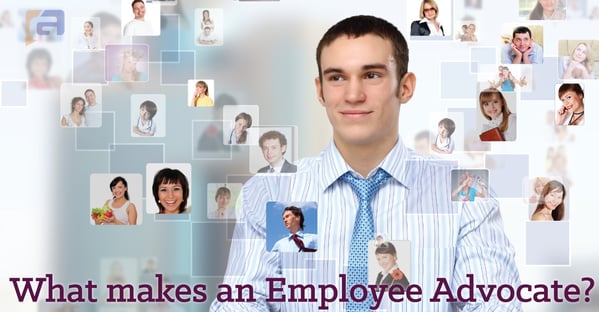 Twitter for Employee Advocacy.
Did you know the average lifespan of a tweet is about 20 minutes? Imagine continually reposting the same piece of content every hour trying to get in the face of your prospects. Chances are, you will lose all of your followers. Twitter is by far the easiest platform to get Employee Engagement. As an added bonus, the GaggleAMP offers the AutoAMP solution - allowing your members to connect their Twitter accounts, turn on AutoAMP and forget it.
With GaggleAMP's employee advocacy solution, your employees can:
Share a Tweet

Share a photo

Retweet an existing Tweet

Like a tweet

Follow someone on Twitter

Follow a list on twitter
Google+ for Employee Advocacy.
If there is any site you should not ignore, its Google+. The search engine parent company places extra attention on content shared on their own site
Ask your employees to share a post on Google+
Pinterest
Pinterest is a visual discovery tool that you can use to find ideas for all your projects and interests. Have you ever considered using Pinterest as a recruiting tool? Learn how here
Don't forget to ask your employee advocates to:
Follow a board on Pinterest

Pin an image on Pinterest
YouTube for Employee Advocacy.
Did you know YouTube is the 2nd largest Search Engine with more than 3 billion searches a month. 100 hours of video are uploaded every minute. It's no longer enough to just add your videos, but to promote the content for a larger audience.
YouTube Actions Include:
Comment on a video on YouTube

Like a video on YouTube

Subscribe to a YouTube Channel
SlideShare for Employee Advocacy.
Did you know you can improve your search engine optimization? Creating snackable images for your content makes it more consumable for visual learners and people on the run. Consider turning your content into a slide deck and having taking advantage of your employee engagement.
Slideshare Actions include
Comment on a Slideshare post

Like a Slideshare post
Instagram for Employee Advocacy.
Did you know Instagram is a highly engaged global community with more than 400M active accounts? It would be crazy to ignore this opportunity to directly target your audience with this type of attention.
Instagram Actions include:
Comment on an Instagram image

Like an instagram image

Ask members to submit an image/video with a hashtag
Vine for Employee Advocacy.
Do you think it's impossible to tell a brand's story in 6 seconds? Twitter would disagree. Brands are getting creative by marketing their content is a very snackable way.
Vine Actions Include:
Ask members to submit a Vine with a hashtag

Comment on a Vine

Like a Vine
Grassroots Marketing for Employee Advocacy.
Grassroots marketing uses nontraditional, and often unconventional methods to reach an audience. Rather than creating content and hoping it will appeal to a large audience, you target your efforts to a specific group and and watch the group amplify your message to a much larger audience.
Grassroots Marketing Actions:
Leave a comment on a blog

Have your members vote for your product/service on an online poll

Have your members take an online Poll
GaggleAMP's Employee Advocacy Platform.
Creating the social content doesn't need to lay solely on one person. Seek content recommendations, motivate employees to participate and invite them to participate in several marketing activities.
Gaggle Actions Include:
Invite members to another Gaggle

Ask members to join the Leaderboard

Ask members to suggest content for your Gaggle
Recruiting for Employee Advocacy.
If you are waiting for your employees to wander over to recruiting sites to leave company reviews, then you should wonder why they are on those sites in the first place. Why not use your gaggle to request that your employees leave reviews while they are still working for the company.
Recruiting Actions Include:
Ask members to post a review on Glassdoor

Ask members to review the company on Indeed
Internal Employee Engagement.
Sending email after email is complicated and often ignored by your employees. If they are already active in your gaggle, send new forms of communication requests.
Internal Company Actions Include:
Ask members to join a list on Mailchimp

Have your members complete a survey

Ask your members to watch an online video
Did we miss any social actions that you believe will help you Amplify your content? Share them with us here and we'll work on adding it to our roster of Actions.
Interested in getting started with employee advocacy? Check out this ebook to learn how to empower your employees to become advocates for your team.