In an ever-changing business climate, it's difficult to stay on top of everything that influences your company's success. One moment there's a pandemic suddenly smacking you all over the place, to only come out of it facing the consequences of that smacking. You and your employees have faced more curveballs than batters in the MLB.
And in the middle of this whirlpool of uncertain conditions stand your employees. How have your employee engagement trends looked? Are your employees actively engaged in your branding strategy or have you noticed a decline in engagement? What does your employee feedback say? You might find your employees are just as rattled as you.
You are probably asking yourself 'how do I help them, help us' but you might not even know where to start looking for the answers. Lucky for you, this article looks at the freshest employee engagement trends for 2022 that you can use to improve all of your business and engagement strategies.
Let's take a closer look.
E
mployees-First Culture: Emotional Leadership
If there's anything the COVID-19 pandemic has taught us, it's that workplace culture has changed for good - and with that employee experience and priorities, too. Physical health, mental health, and overall employee well-being are now key drivers to successful employee engagement strategies.
Meaningful relationships with co-workers and senior leaders have become a necessity, especially for remote workers. It's the leader's job to provide not just technical, but also emotional support. Creating human connections on a more personal level will result in a stronger workforce and better engagement among employees.
In other words, when you adapt company culture to fit your employees' needs, you retain and attract high performers. And here's why: 96% of employees believe that empathy plays an important role in staying at their current job, according to employee retention statistics.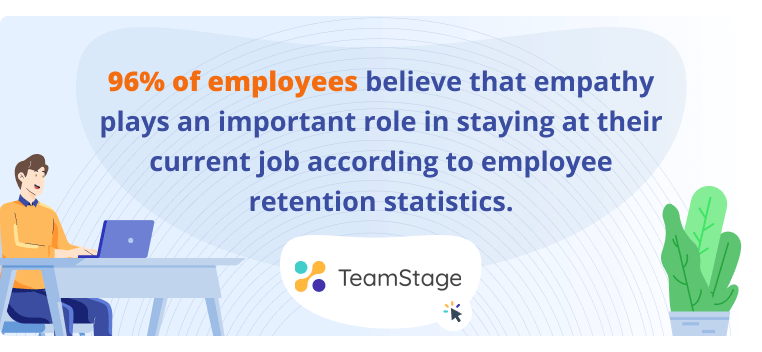 That is, people need people leaders — not cold machines.
Flexibility and Work-Life Balance
When COVID-19 hit, companies were quick to adopt remote or hybrid work models to buffer the impact. It was also a great opportunity for employees to embrace a better balance between their work and their personal lives. In fact, statistics on employee engagement suggest that remote work alone increased employee engagement by 4%.
However, in mid-2021, many employees' perceptions of their work-life balance declined as they were asked to go back to the office. Employees started reporting that their job had started causing more stress due to increased workload, unclear expectations, and lack of flexibility. This led to low levels of engagement and burnout, thus jeopardizing the success of the business. Just take a look at these statistics by Quantum Workplace: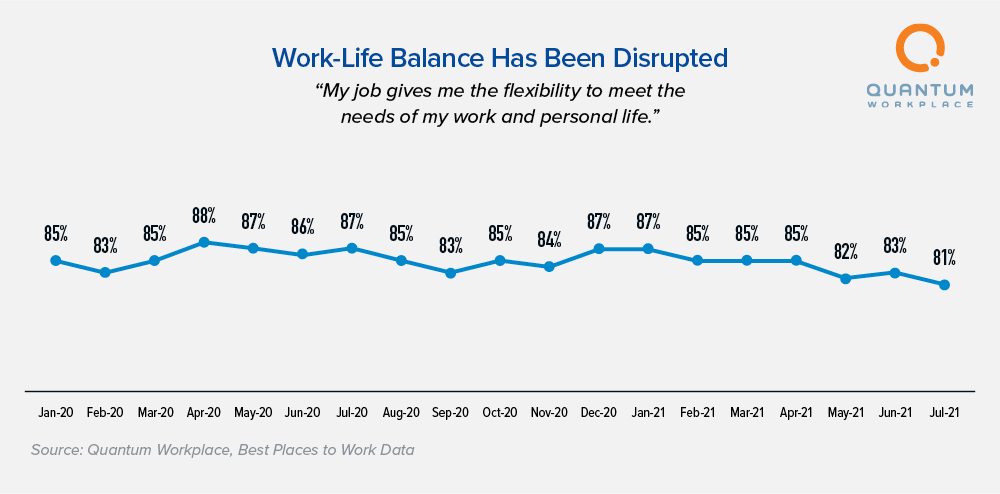 To ensure your company is not just another figure in the negative employee engagement trends, consider flexible schedule or work-from-home options wherever you can. Employees' productivity will increase - and with that, their engagement too.
Diversity
and Inclusion
A company that relies on inclusion and diversity to improve employee engagement is the new-age business of 2022. Conscious companies are well aware that having a diverse, fair company culture goes hand-in-hand with an engaged and innovative workforce.
When you have a blend of different backgrounds and experiences, it's easier to bring fresh perspectives to the table. In fact, companies that use the power of diversity for better revenue, increase their EBITDA by 33%.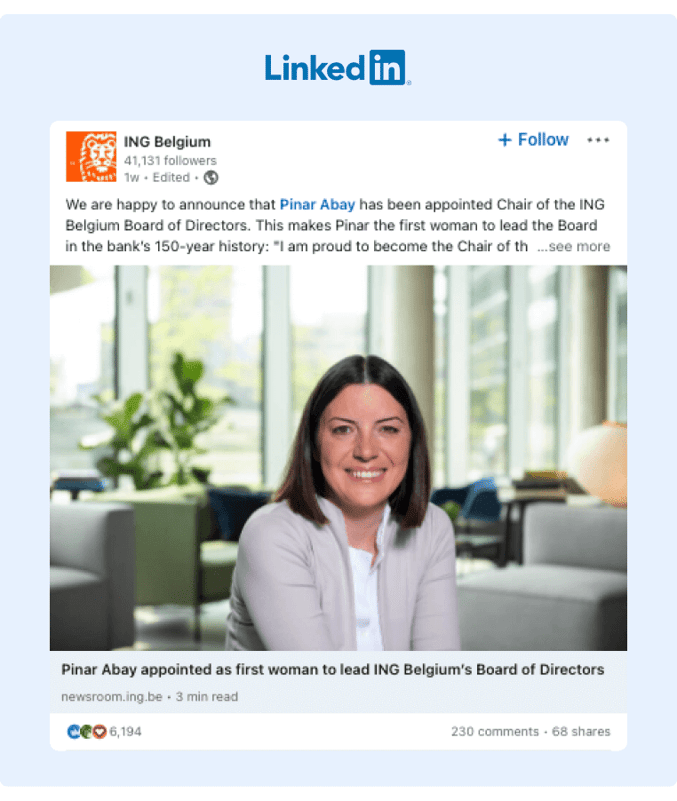 But truthfully, concentrating only on diverse hires will take you only halfway. Diversity on its own is not enough - inclusion is what seals the deal. Employees want to feel like they belong at the company. They want to feel like their work matters just as much as the next co-worker and that they are treated equally.
Opportunities for Growing Careers
Unfortunately, we are seeing a negative employee engagement trend with the Great Resignation. Opportunities for career growth have become less clear and, for some employees, the ability to grow their income makes taking on new roles more lucrative.
For some, going back to the office overshadows career development opportunities, and being remote-first is now a greater priority. The fact remains that employees see less potential for their professional growth in the way they want to grow and at the salary necessary to keep up with rising costs. This has led to 63% of employees quitting their jobs due to low pay or no opportunities for advancement.
Today's workforce wants a job that will provide personal and professional growth and they're not shy in asking for it. If you want to keep your top talent in your organization, one of the best practices you can adopt is to invest in mentoring or learning programs to further develop your employees' potential.
Wellness at the Workplace
Among all the employee engagement trends, employee wellbeing is the one that keeps steadily increasing. Did you know that 63% of employers report financial growth and sustainability just by introducing wellness programs for their employees?
Your employees spend a lot of time at work so it's only logical to keep their health thriving. Happy, healthy employees lower the levels of absenteeism and raise overall productivity.
Investing in a wellness program is not just your financial responsibility, it's a moral one. Only a healthy employee can well perform (and outperform) when properly motivated.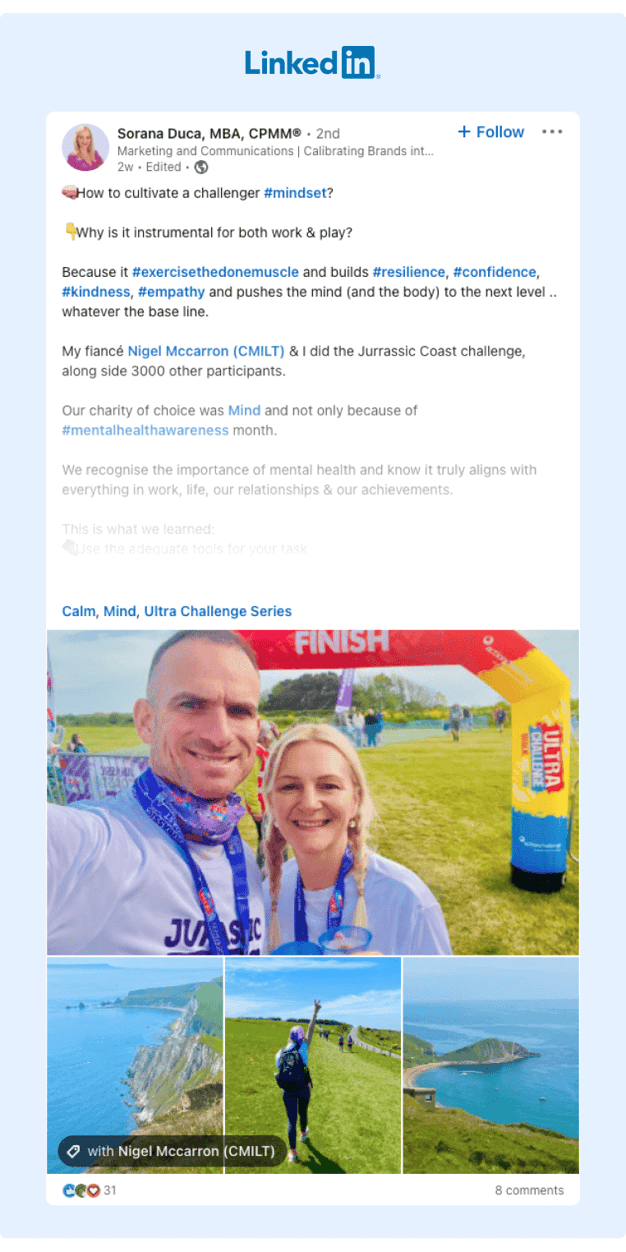 Recognition and Rewards for Performance
Praising somebody for doing a good job is nothing new. In fact, its importance is only increasing as we move forward in the new era of manager-employee relationships.
Since the adoption of the remote/hybrid models of work, it has become even more important to ensure that employees get well-reserved recognition and appreciation. An astounding 80% of employees reported that they would work harder if they felt better recognition from management.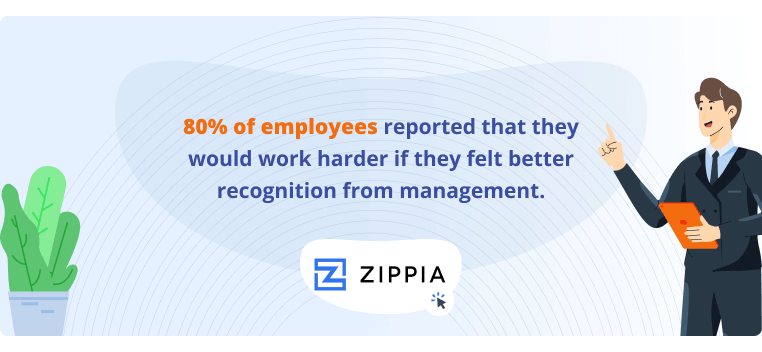 This is because employees want to be part of the company's success. They want to know that their manager recognizes their effort and dedication, even with as little as a simple statement of recognition. It doesn't matter what the incentive is, as long as it is given honestly and timely.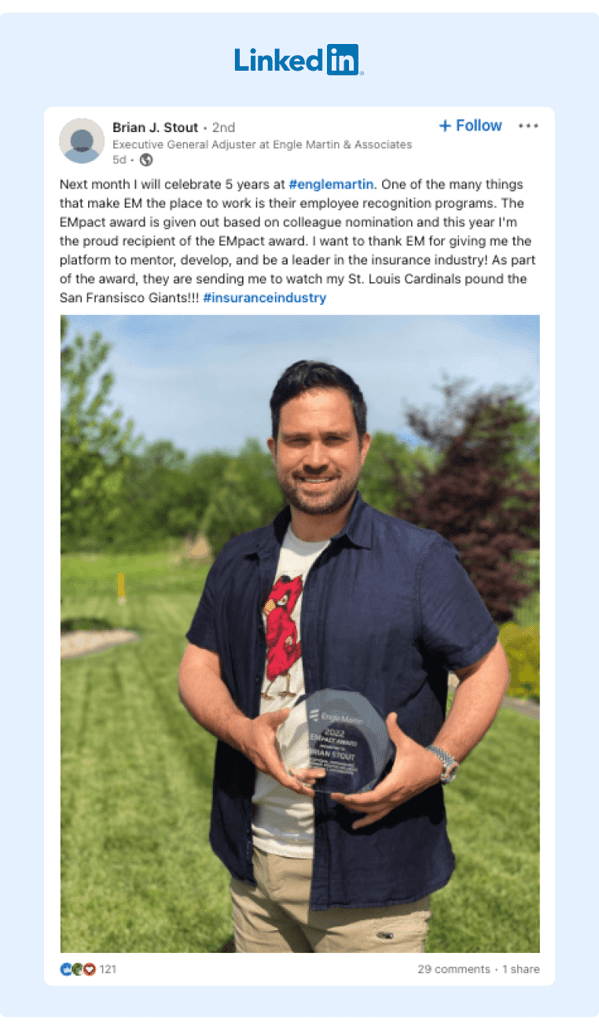 Technology for Teamwork and Communication
Hardly anything trumps teamwork when you want to measure employee engagement. The better the collaboration and coordination among team members, the more powerful their engagement. The ADP Research Institute conducted a study that suggests employees who work as part of a team are 2.3 times more likely to be fully engaged.
This comes from the fact that we humans are social creatures and we want to do life together. We want to encourage and help one another, or confidently ask for help from our tribe whenever necessary.
Unfortunately, after COVID's biggest hit passed, employees noticed a decline in their leaders' communication with them. Whether it was a matter of safety measures or organizational changes, management became less transparent, hence, the decline in employee engagement.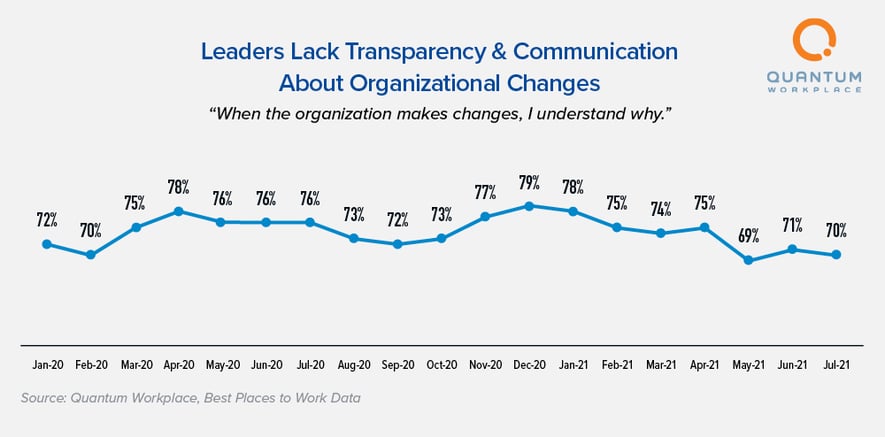 This is why you need to make sure employees don't feel like they're left behind. Conduct employee surveys to ask how you can help. Invest in communication tools and software that works for all employees regardless if they are in-office, remote, or hybrid.
Not
Just Employees but Brand Advocates
The employee engagement trends on this list are all tremendously important for successful employee engagement. But, dubbing your employees as your brand advocates is, in my humble opinion, one of the most important.
Today's workforce cares about brand advocacy. They care about who they work for, what values the company thrives on, and their contributions to the greater good of their mission or value. They're savvy on social media and are happy to express the good (and also exploit the bad). They also have robust networks made of people just like them.
Contemplate this for a second, will you: content shared by your employees as brand advocates reach 8 times more engagement than the one shared by the company.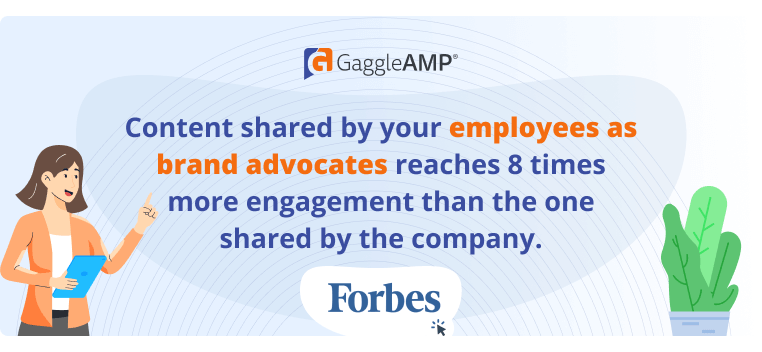 Furthermore, you can increase your brand reach by as much as 561% just from employee advocacy.
When employees are willing to participate in your brand advocacy program you have to be open about the company's goals and values to garner their engagement. After all, many employees want their employers' values to align with their own and if they do, they are more likely to help spread awareness.
Now, if you really want to improve your employee engagement, invest in an employee advocacy platform that can help you spread brand awareness on social media and have a huge impact on your employee engagement.
For example, with GaggleAMP's employee advocacy platform, your employees can perform over 50 different activities on various platforms - think LinkedIn, Facebook, Instagram, YouTube, Glassdoor, and many more. This helps get your company message in front of more people and it helps keep your employees in the know with company initiatives, campaigns, and announcements.

To Sum Up
Company culture is changing and employee engagement trends are changing with it. Businesses that want to stay in the game are adapting fast - they're becoming more fun, more inclusive, and building personal relationships with their employees.
When you think about it, it all comes down to this: your employees are the ones navigating the ship now. Let them. They are your secret weapon to increasing your ROI. However, if you look at employees only as tools, your Enterprise (see what I did there?) will quickly lose fuel.
Take care of their needs, treat them with respect, and make work easier to handle. In due time they will do more for your business than any strategy you might come up with.