One of the keys to tapping into your employee advocates is setting them up for success and creating an environment that fosters growth and engagement. Sure, your employees understand the end goal: get more leads. But sometimes simply sending them out into the world of social media with minimal training simply isn't enough to achieve the marketing goals you originally set out to complete. Your employees should have the tools necessary - whether or not they're a social media guru - to be able to share your content easily.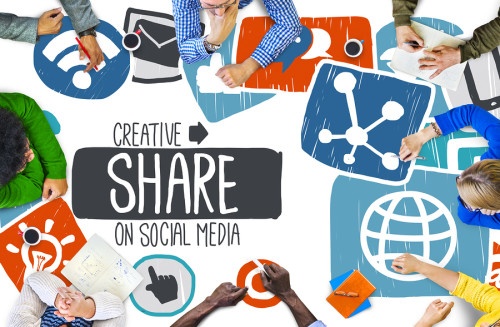 Here are 3 ways to make it easier for your employees to share your content.
Utilize a Program for Sharing and Reporting: Our goal at GaggleAMP is to help you extend your social media reach by harnessing the power of employee advocates. We're an integral tool that aims to make tasks like sharing content on social media easier for employees. Rather than curating all of their own content, they're guided by GaggleAMP as to what to post, how to post it, and when to do so. Their job is to amplify content rather than create all content themselves, ensuring that they're provided all the tools necessary to get the ball rolling on social media.
Create Different Content Topics and Mediums: Many times, employees value the networks they've created on social media and can find it difficult to share sales posts on a constant basis, knowing that they'll likely lose their hard-earned following. Make it easy for your employees to share posts by making your posts more shareable! Utilize photos, post infographics, and choose from a wide variety of topic types in order to make your employees actually want to share your company posts. It all boils down to creating engaging content in the first place.
Promote Success: Many release their employees into the world of social media after the initial training and cease to do any follow-ups. Promote the success of your advocates by scheduling regular 'checkups' to ensure that they're hitting their target goals, and create programs that foster growth and development by rewarding those who are making the most of their time on social media by garnering new leads, fostering user relationships, and growing the business. With an established tracking program like GaggleAMP, employees can easily track posts.
By making advocacy easy, you're setting your employees up for success. It can be hard to paddle upstream, especially when you're not given any oars! With GaggleAMP on your side, you've already given your employees a simple way to share and amplify your content.