Businesses need to prioritize employee relations.
If staff members begin to take issue with your company, other members of your team, or management, it can cause long-term damage to your business, potentially lowering morale. It is essential that your business promotes strong communication and a great workplace culture.
Poor workplace culture leads to several different employee relations issues. First is a lack of employee engagement. If your employees don't enjoy where they work, they won't be as productive as they could be.
Second, is an issue with employee retention. If people in your company don't like working there or are "checked out," the next thing they'll do is find a new job. This means you'll have to hire someone else, which brings us to our third challenge – recruiting.
If your company has a reputation for having a poor workplace culture and high turnover, reviews on websites like Glassdoor, Indeed, LinkedIn, and others will reveal this, and you'll have a hard time recruiting.
Building a strong workplace culture turns those same challenges into strengths, which is why it's incredibly important to address any issues you come across. Here we take a look at some of the most common employee relations issues, and what your organization can do about them.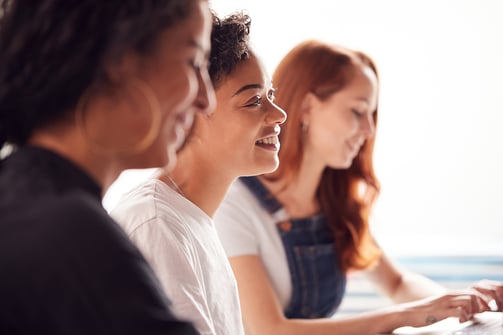 Hours Worked
It is a common occurrence that will often rear its head around payday: employees will question the number of hours they are put down to work. It may be the case that they dispute the days they were in, or suggest they have worked longer than the official record shows. A way to deal with this is to invest in timekeeping software to more accurately understand when your staff is on shift.
Take a look at these eight free timesheet software tools to consider from B2B software providers Capterra:
Avaza
Clockify
Freedcamp
Harvest
Hubstaff
MeisterTask
TimeCamp
Toggl
Another option that's become increasingly common is time tracking.
"At the beginning of each month members of staff are given a set number of tasks they need to complete," said Mike Knivett, Managing Director of Artemis, an SEO agency that tracks the time of its staff. "This means they are able to work flexibly and at a pace that suits them, rather than worrying about specific hours".
This obviously won't work for every business, but it could be a great option. If you find it challenging to track the hours that your staff worked, try tracing their work instead.
Pay Raises
Of course, money is one of the major issues of employee relations – specifically when staff members complain about how much they are being paid. This is especially true is someone else is boasting about their recent pay raise, or if no-one in the company knows about what anyone is earning.
There are plenty of ways you can deal with this issue. The first is to have a procedure for pay reviews, so that employees know when they will have a chance to have their performance evaluated, and potentially increase their pay.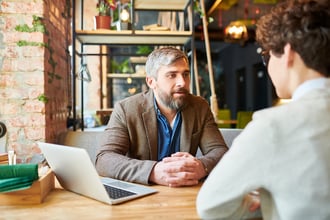 Another possibility is providing pay grade information. If everyone in the company knows the pay grades of those around them (rather than their actual salary) it can help them to understand their worth, and feel valued.
Another option is leveraging websites like Payscale and Salary.com, which give managers a good idea of what an employee is worth based on their experience. This way, you are sure to offer competitive pay based on employee's market value. Keeping open communication with employees helps, and presenting this type of information to them when it's time to discuss pay lets them know how you arrived at their salary.
Conflict Management
Any time that a manager, senior executive, or employer has to step in to remediate conflict between members of staff, it can cause employee relations issues. Conflict can occur in any kind of work environment and can take a multitude of forms. Whether employees at the same level are involved in a dispute, or there is an issue between a manager and a member of their team – it is essential that these problems are managed effectively.
The key issue here is always communication. If the parties do not have an adequate forum to discuss the conflict, it can actually make things much worse. You should provide those involved in a dispute with the opportunity to state their side of the story and defuse the issue.
Poor communication (or worse, none) can lead to misunderstandings and escalation, which can actually end up having a negative effect on your wider business. It is important, then, to have a procedure in place to help members of staff remediate any problems.
Safety
If employees don't feel safe in their workplace it can lead to them resenting their employers or even refusing to work. At the same time, it is a business owner's nightmare to have an injury occur on their premises – so it is in the interest of everyone in the company to ensure that any safety concerns are taken seriously.
Remember that safety must be considered a priority – and issues with safety can take many forms. For example, staff might feel they are being asked to carry out too many shifts close together, which can lead to fatigue and increase the likelihood of accidents taking place.
Annual Leave
Tensions can arise when employees feel they are being mistreated compared to others in terms of annual leave. If an employee is denied annual leave on a specific day but someone else is allowed that time off, it can cause divisions between staff and a feeling of unfairness.
Make sure that you have a written annual leave policy that your staff can read, and that your managers stick to. It needs to be consistent across your workplace.
At the end of the day, communication is key when it comes to handling employee relations issues. Having processes in place to handle common situations that arise is always helpful. Just be sure to be consistent with your policies, know how to handle each issue before it occurs, and keep your employees on the same page by being transparent.