WeChat is China's most popular messaging app, owned by Tencent – one of China's largest companies. With over 1.24 billion monthly active users spanning across all demographics, it's the go-to app in China, where many social media platforms, like Facebook, are blocked.
WeChat is deemed the standard for business communication in China. Starting off as a messaging app, WeChat can help hail a ride, make payments to other users, allows you to play games with friends, post to a Stories-like feature called "Moments," and even book a flight.
So, with so much flexibility, how can WeChat help with your employee advocacy efforts?
Using WeChat for Employee Advocacy
Oftentimes, companies have an international presence. Employees may be stationed all over the world, which means your employee advocacy program needs to have access to alternative networks that are popular in each nation, like WeChat.
By offering WeChat within the GaggleAMP employee advocacy platform, companies can involve their non-US employees in their advocacy efforts. Through the integration with WeChat, Gaggle Managers create messages for their team members to share on the platform. These messages can include text, links, photos, or video and allow for marketing messages to be seen more broadly in the Chinese market.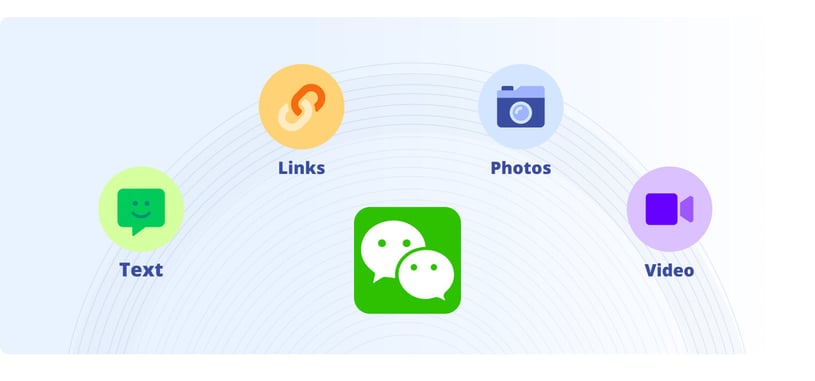 This keeps your international team better informed and engaged as it allows them to actively participate in your advocacy efforts.
Barriers With WeChat
While WeChat is widely popular overseas, it is not often used by those who have no business or need to communicate with others in China. Much like the initial entry of the audio-social network, Clubhouse, you need to know someone to get an invite. WeChat is built in the same manner – a user who already has an account will need to provide a QR code to verify your account.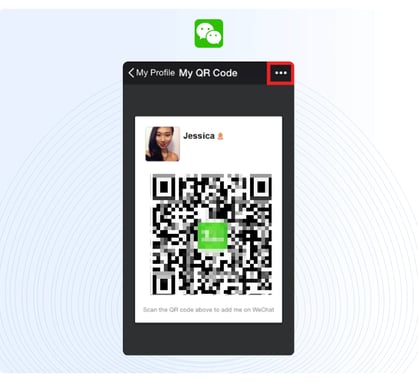 Image courtesy of: https://blog.wechat.com/2015/01/07/bubblebot-tech-tip-style-your-qr-code/
But, once you're in, you're in and you can start sending messages using WeChat.
WeChat is a preferred communication method, even surpassing that of email. It couples together the likes of Facebook with the ability to comment or like posts, with the messaging functions of SMS, which makes it even a larger barrier to entry for outsiders.
WeChat and Employee Advocacy Benefits
Social media provides a platform for users to share information such as pictures, videos, comments, ideas, and more. Like many social media networks, there often becomes a crossover between personal-social and work-social. WeChat has increasingly extended functions that are permeating the workplace. For example, your international teams can leverage WeChat for employee advocacy in your company through:
Promotion of job posts or local recruiting efforts
Amplifying messages to the employee's entire network
Opening communications to Chinese partners
Keeping global employees better informed
WeChat is just one of the many social networks that can be used in your employee advocacy efforts. GaggleAMP offers a series of WeChat activities, which will allow your non-WeChat using Managers to direct activities to global teams. Depending on the activity positioned, GaggleAMP can help your Managers deliver links, text, photos, and video directly from our platform.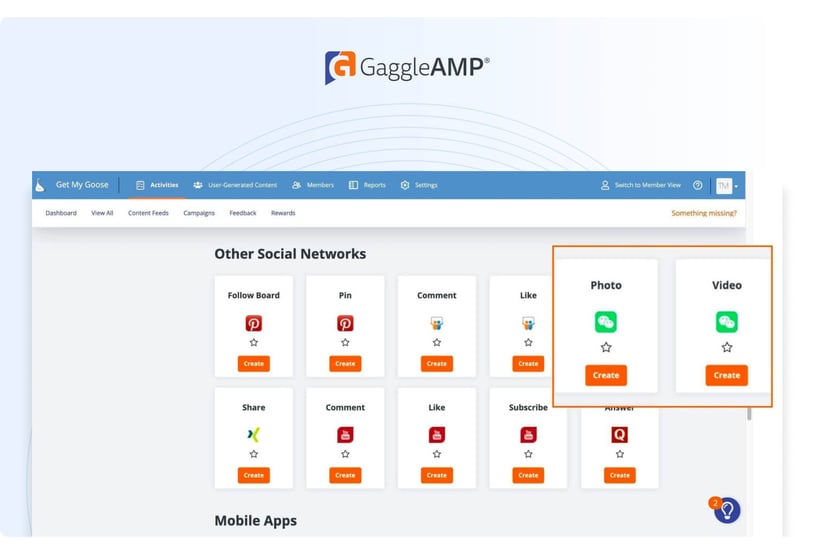 For more information on using WeChat with GaggleAMP, please schedule a demo with our team.