The 'AMP Up Your Digital Marketing' Podcast Presents:
Successful Social Selling Tips with Tom Martin
In this episode, Tom Martin, Founder of Converse Digital and Author of The Invisible Sale joins the show to discuss how social media can be a strategic weapon for your sales team. He also discusses how companies can be successful in social selling by changing the habits of the sales force...in a steady and incremental way.
"Selling is a skill - marketing is a skill - that is learned over time. It is probably two of the last great apprentice industries in the world. You don't come out of college as a great sales person or a great marketer. You come out knowing just enough to be dangerous."
Tom offers these tips to help your sales force increase their social selling:
Show don't tell. Start small and teach your sales team the 101s of social media. When they have that figured out, go to 201, 301, etc. Give them plenty of time to master the basics before giving them more information than they can handle.
Change your habits. When sales are down, rather than falling back on email or phone calls, sales teams need to learn to habitually default to social media. Cold calls and bulk emails can be time consuming and unproductive. Social selling allows you to interact with people who already have an invested interest in your company.
Look for people through search, especially through Twitter or LinkedIn. Go out and find people asking questions and answer them. Don't try to sell your product or service, but become an expert. Cleanly, clearly and helpfully for the next 3 months consistently answer questions.
Listen to Tom's podcast here.
To connect with Tom, find him on Twitter at @tommartin.
Subscribe and get the AMP Up Your Social Media podcast on iTunes or listen below. Tweet about the show using #AUYSM or Tweet at us @AMPUpSocial.
About Tom Martin
Tom Martin is the Founder of Converse Digital and Author of The Invisible Sale. Tom has spent over 20 years helping clients improve their understanding of marketing trends and challenges. From public speaking engagements to private half-day and full-day sessions, Tom has worked with marketers, non-profits and students to educate and entertain them. Tom has delivered social media, digital marketing and social selling keynotes and breakout sessions for many groups including the National Marketing Institute Conference, the University of New Orleans, the International Association of Business Communicators, the Public Relations Society of America, Southeastern Louisiana University, American Marketing Association, and many others.
AMP UP Your Social Media is sponsored by:
GaggleAMP - Empower your employees, partners and resellers to amplify your social media.
SafeLinks - Know when your links on social media messages fail before you lose out on the people clicking on them.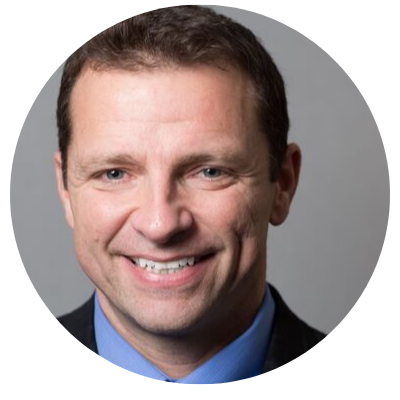 Glenn Gaudet
Glenn Gaudet is the CEO of GaggleAMP. He and his team help companies get the most out of their social media efforts with solutions that help to amplify and analyze employee advocacy efforts. Glenn is also a passionate podcaster and host of AMP Up Your Digital Marketing and the author of Connection, Community & Conversation: Making Social Media Work for Your Business.
Thinking About Starting an Employee Advocacy Program?