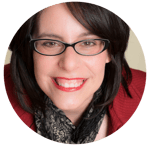 On this episode of AMP UP Your Digital Marketing, Glenn Gaudet is joined by Samantha Stone, founder of The Marketing Advisory Network, and author of "Unleash Possible: A Marketing Playbook that Drives Sales", a how-to guide for high-growth marketing in complex selling environments.
In their conversation, Samantha and Glenn discuss the trust crisis we're seeing in mainstream media today and the impact it has on marketers. She breaks down the checks and balances organizations have to go through when it comes to sponsored content and keeping the trust of their audience.
Samantha will be speaking in Boston at the AMPlify conference on June 11-12.

Listen to the Podcast Below
What You'll Learn:
How trust is diminishing in the business world.

Why transparency is key to building trust.

Utilizing employee advocacy with integrity.

Equipping everyone in your company represent your brand.

Why it's important to empower rather than control.
Connect with Samantha on Twitter @samanthastone or by visiting www.unleashpossible.com