Employee training has huge benefits for your organization in terms of culture and productivity.
Investing in your employees isn't some kind of charitable endeavor, so it's extremely odd how frequently businesses try to frame it that way when attempting to lower their expenditure. It's a necessary win-win. Your team members are assets: the most valuable you can boast, in fact. The more employee training you provide, the more skilled and capable they become, and the more they can bring to your company.
Investing in employee training provides three major benefits:
You'll come up with forward-thinking strategies.
Your employees will be more likely to develop their skills on their own volition.
Your social output, and your employee advocacy initiatives, will improve.
Your employees welcome this. They'll view you, and speak about you more positively for supporting them.
When investing in employee training, it can be hard to figure out how to allocate your money. There are plenty of possible routes, after all. You could get everyone in on a general business course, seeking to expand their knowledge of corporate structures. You could distribute financial knowledge to ensure that your employees know how to handle money (yours and their own).
We're going to focus on why you should offer employee training on digital trends, or how technology and a digital society are changing the way we go to market. The progress of the digital world is compelling to follow, certainly, but there are strong reasons why it's a practical pursuit.
Employee Training Fuels Your Strategic Ideation
Cruising along with little effort to move with the times is an effective way to run aground.
While you rest on your laurels, your competitors are leaping ahead of you, and the day may arrive when you find that your business is fundamentally unsuitable for a much-changed marketplace. For example, back in 2000, Blockbuster could have bought Netflix for $50 Million but passed on the opportunity. Netflix quickly became a streaming juggernaut, and the rest is history.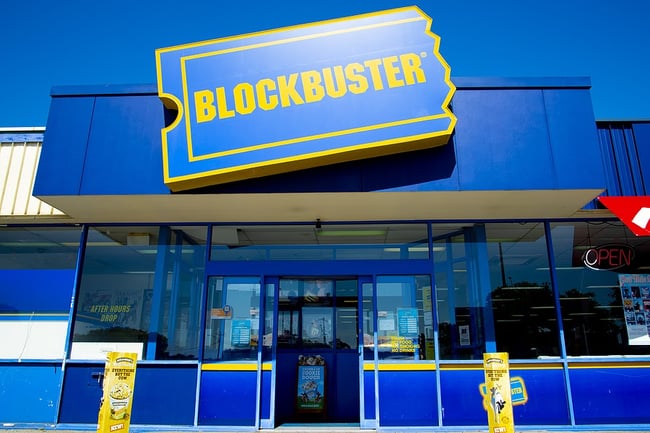 This is why you need strategic ideation that factors in the need for digital transformation. You need to consistently come up with ideas for where your company could go, what you could change, and what new routes you could explore.
By offering employee training, your team could learn about the latest digital trends, and you can bring in some excellent fuel for this ideation process. This is because digital trends bring many new options.
Retail was a location-sensitive industry before e-commerce became possible. It was also limited to those with substantial funding before the advent of outsourced storage, packaging, and fulfillment (otherwise known as dropshipping) opened it up to first-time entrepreneurs.
If you take your eyes off technological progress for just a year, you could miss the release of a tool or method capable of radically altering how you run your regular operation. Maybe your next step is to invest heavily in the latest social platform. Maybe you should be pivoting your core value proposition. By gathering insight from everyone in your business, you can make a better decision about how to proceed.
Employee Training Inspires Valuable Research
Offering employee training on digital trends won't just highlight the main ideas to look out for.
The goal of your training should be to instill in your employees a drive to follow the digital world. If you can make it clear to them why there's so much value there, you can inspire them to carry out their own research in their own time.
Why would you care about what they do outside of work? Well, it's simple enough. The more they learn, the more capably they'll be able to support the business, regardless of where their newfound knowledge originated. Employees who refine their skills and awareness in their own time end up being the most reliable and forward-thinking.
Additionally, there are so many tools and tactics worthy of trial that you can't possibly find the time to test them all internally. If there's a new project management tool on the market that might be valuable to you, perhaps one of your team members will be interested in testing it relative to the top contenders in their spare time. If it could make their daily workload easier, they'll be willing to do it.
Employee Training Will Refine Your Social Output
Social media has become an integral part of modern marketing.
Offering employee training on social media basics, and how it can help them do their jobs, provides a huge benefit to your organization. Everyone needs to know your brand's mission, what you're trying to promote, how they can promote themselves, and how they can voluntarily help the brand.
Offering the opportunity to be part of an employee advocacy program will help them feel more comfortable with social media, and talking about your brand and industry online.
This is a growing area that companies are quickly picking up. Roughly 30% of marketers have plans to implement an employee advocacy program, according to Social Media Today.
Employees will love to be a part of an employee advocacy program, but they'll need to know what's in it for them. You can explain how it will help them do their jobs better, how it will help present them as thought leaders, and grow their personal brand.
In addition to the employee training benefits we've covered, you'll see improvements to company culture and employee engagement. Your employees will feel valued because you're investing in them and that will make them feel more connected to your organization and your brand. This can go a long way.
To learn more about the benefits of investing in your employees and getting them engaged in your brand's mission, download the ebook below.