The importance of content marketing helps teach your sales team to share content, it's important to have a system in place that clearly shows them what their role is in content sharing. It is critical that you effectively train your team to properly use the system you have developed for delivering your marketing content.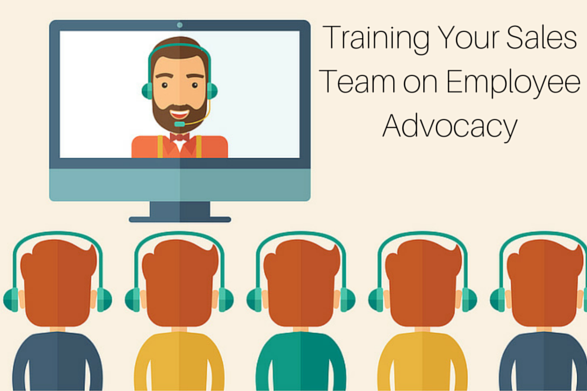 Don't just create your content and walk away, instead hold a training session with your team on why the content is important and how they can use it.

Make yourself available to

answer any questions

that they have about the content sharing in general or any questions they have about what actions they need to take to follow through.

Show that you are

invested in helping them

, so that you can gain their trust and make your content marketing more successful.
Creating efficient and effective systems that are easy to use will help get the sales team on board. Make it simple. If you have difficult process, your participation will be very minimal. GaggleAMP is a social media amplification tool that allows you to easily share your content with your employees so that they can share it with their networks
Learn more about the value of sales employee advocacy in the ebook 'Getting Sales to actively share your content.'