Guarantee everyone is singing the same song by leading employees and ensuring that everyone understands the message and end goal
Part of what gives a company its personality is its employees, and while each employee may have their own way of connecting with users, they're also representing the unified voice of your brand. Creating a harmony within your company's target market is essential to creating and setting a tone for your brand, and many marketing managers need to take this into consideration when crafting their social media strategy. Download this eBook from GaggleAMP to help you develop a social strategy. How does one unify the voices of many so that all employees are essentially 'singing the same song'?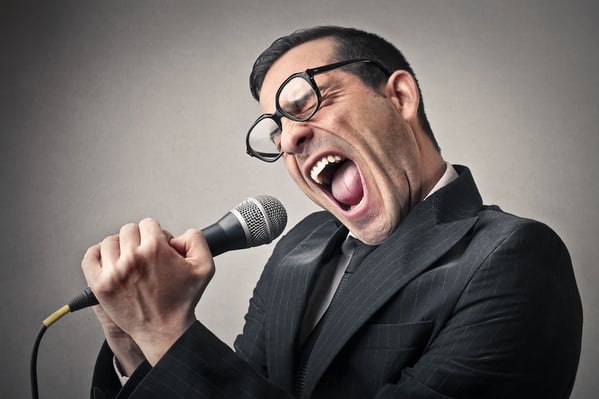 Establish a Leader
Generally speaking, your marketing managers are the leaders in your content marketing efforts. In cooperation with those who are creating the content itself, these leaders craft the tools that will be utilized by the employees. In addition, GaggleAMP also recommends the use of employee advocates - many of which can become leaders of smaller groups as well! Your content marketers and marketing managers are likely few compared to the vastness of your company as a whole. For them to take charge and lead a harmony amongst employees is a lot to expect, and typically many employees will get left behind. By promoting employee advocacy and giving successful advocates the chance to lead smaller teams, there's a trickle-down harmonizing effect that can help to unify the company voice as a whole.
Understand the Message
It's hard to have everyone singing the same song when they're unsure of the chorus line. Managers and leaders need to be on the same page with the answers to these following questions aimed at addressing problems your customers may have and whether or not your employees understand the core value of the company:
What is the purpose behind our content?

What are our company values?

What is the goal of our content?

What do we want users to take away from our content?
In establishing these answers, the company can ensure that everyone is paddling in the same direction as well as shows your employees how they're uniquely positioned to solve customer issues. Then, it's easier for employees further down the line to understand the message that your company is trying to send.
Eliminate the confusion that can break up the harmony within your company, and ensure everyone is singing the same song by leading employees and ensuring that everyone understands the message and end goal. While each employee will have their own tone to add to the mix, the end result will be a symphony of company support!