Connecting with users and extending your social reach involves creating content that is optimized to touch the largest number of users. At GaggleAMP, we utilize a wide array of methods to get the best results; one of those methods involves the use of hashtags. Relatively new to the game, hashtags have given users a way to connect with networks since 2009. They've extended into almost every social media platform available, and businesses continue to utilize these topic connections in order to reach like-minded networks of users. But are they still necessary?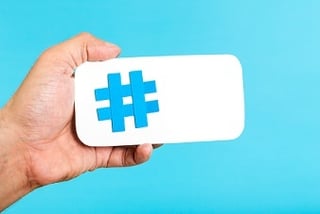 Let's start off with the answer to that question: A resounding YES. With that being said, their necessity doesn't mean flagrant, unadulterated use. Companies have a certain responsibility when it comes to hashtags and, if not used correctly, can be damning for your image. Before haphazardly tagging a topic behind a pound sign, let's take a closer look at some do's and don'ts.
Develop emergency strategies. Hashtags are truly in the hands of the public, and an ill-planned hashtag campaign can go awry as quickly as it was posted. Understand that even the most admirable of hashtags can be molded into a smear campaign by users if not handled correctly, and develop a social media crisis plan.
Know your audience. Your ideal audience should be thoroughly researched to understand the best hashtag strategy to address said group. Combine the target audience with clear objectives to produce the best odds for your upcoming campaign.
Trolls, dangers, and mishaps can and likely will happen at some point. Certain topics or phrases can be manipulated at the hands of unpleasant public, and your hashtag should thus be created with this in mind. Also keep in mind any negative views that literally anybody may have of your brand in order to best foresee hashtag disasters.
Nurture positive interaction. Your hashtag strategy is built with engagement in mind, so nurture positive feedback where possible to keep the ball rolling in the right direction.
Stay trendy and unique. Copying successful campaigns may seem appealing, but users value originality that is both topical and appropriate. Trends within your industry can guide you in the right direction!
To remain relevant to younger generations, the use of hashtags should be an integral part of content optimization. There have been many horror stories recently that may be off-putting to those who are just getting into the hashtag trend, but leaving them out completely creates a huge gap in potential for your social media reach. The question is not whether or not hashtags are necessary but rather how do you initiate a hashtag correctly. Integrate hashtags on a regular basis, and ensure that you stay engaged with users to keep the loyalty growing.
Have you started a hashtag campaign? What did you do to plan your hashtag? What was the response?
Amplify your content.
Leverage your employees to amplify your current social media efforts.