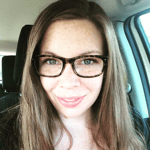 Samantha Jorgensen is the Social Media Strategist for Charles River Laboratories, a contract research organization specializing in drug research and development. She is responsible for collaborating with marketing and sales to nurture Charles River's presence on social media, through both organic and paid campaigns. Sam has worked in a range of industries, including biotech, real estate, healthcare and consumer, doing both public relations and social media.
More recently Sam has been working to develop and grow the employee advocacy program at Charles River Laboratories. She started from scratch with their program and has quickly grown it into a powerful tool for both sales and marketing at Charles River. Working at an international company, Sam is planning the next steps for her program which include worldwide expansion.
Join Samantha at AMPlify as she discusses employee advocacy with her fellow panel members.