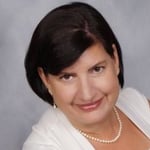 Jen McClure is a strategic and visionary leader with a deep understanding of how to transform businesses through digital and social media strategies. A marketing and communications professional with a history of introducing digital transformation programs and managing successful digital and social media initiatives, Ms. McClure is focused on accomplishing measurable results, including improved customer experience, greater efficiency and effectiveness, and bottom line results.
Jen will be presenting an overview of The State of Employee Advocacy: How companies are adopting employee advocacy, setting goals for their programs, getting executive support, addressing challenges, launching their programs, developing best practices, measuring success and what's coming next!
Learn about the state of employee advocacy as well as the strategies to go along with it at AMPlify.