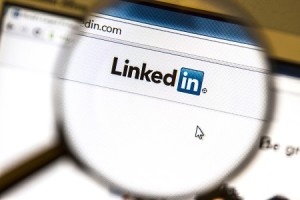 LinkedIn is a great way to connect with professionals, giving your brand the opportunity to foster B2B relationships or to acquire new potential employees. As such, we at GaggleAMP highly recommend investing effort into LinkedIn in order to get the most out of your social media strategies. With millions of users, LinkedIn's Ad Network is a great resource for advertisers and marketers. Here are five things you should know about LinkedIn's Ad Network.
LinkedIn's user database currently has 347 million registered users. That market also provides businesses with more information than your standard crowd, as LinkedIn holds rich data on them such as their age, job position, connections, and browsing behavior. With so many variables, many social media marketers are looking for some direction when it comes to the ad network.
LinkedIn Lead Accelerator: This new advertising product on LinkedIn allows brands to place a pixel on their websites. In turn, the pixel gathers cookies to identify LinkedIn users so advertisers can get a better understanding as to the types of people visiting. LinkedIn says that currently, most website owners only actually know about 5% of their visitors. LinkedIn Lead Accelerator aims at filling in that gap.


LinkedIn Network Display: Powered by AppNexus, this website operates outside of LinkedIn and is a way for marketers like yourselves to retarget users based on the information LinkedIn gathers from the Lead Accelerator.


Subscriptions are necessary, and the requirements are strict. For instance, you'll only be able to take advantage of this new Ad Network if you have 20,000 visitors (or leads) on your website. You'll also have to pay to sign up, and you'll need to maintain your subscription on a quarterly basis.


The tools are all not self-service. Rather than simply handing you the tools and allowing your brand to experiment, you'll be asked to sit with LinkedIn's team to decide the best course of action. This helps direct your marketing scheme in a way that reaps the most benefits out of LinkedIn's Ad Network.


Widgets: LinkedIn's plan is to also release Widgets that brands can add to their websites to allow users to autocomplete forms. Visitors will be able to autocomplete forms with their LinkedIn login information, and LinkedIn Onsite Display, which will allow advertisers to buy ads on LinkedIn's mobile and desktop platforms.
Business Insider spoke to Josh Graff, LinkedIn's EMEA senior director, who said: "We see the global b2b advertising opportunity as a $50 billion market. This is very much the next step in this strategy. At its core, we are changing the way b2b marketing operates today."
More tips for LinkedIn.
Publishing content on LinkedIn can exponentially attract more leads, and GaggleAMP is here to help extend your reach through social advocacy!