The 'AMP Up Your Digital Marketing' Podcast Presents:
The Evolution of Social Media and Its Key Metrics with Gerry Moran
In this episode, Gerry Moran, Head of Social Media at SAP in North America joins us to discuss the role of enterprise tools and distributed management for social media. Gerry also discussed his approach to social media analytics.
"Three key metrics that we look at… It's reach, it's engage and it's convert."
Gerry Moran shares his insight on the evolution of social media and its key metrics:
Don't just be present. Engage. It's not just enough to be on social media. Instead of just being present, you need to drive awareness and measure activity and campaigns.
Listen before you leap. Listen; see what the conversation is and where the opportunities are.
Three key metrics. Pay attention to the three key metrics: reach, engage, convert. The factors of the key metrics are constantly evolving and what determines the metrics shift according to your company's growth and goals.
Listen to Gerry's podcast here.
Subscribe and get the AMP Up Your Social Media podcast on iTunes or listen below. Tweet about the show using #AUYSM or Tweet at us @AMPUpSocial. AMP Up Your Social Media is a proud member of the FIR Podcast Network.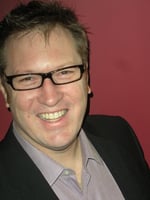 About Gerry Moran
Gerry Moran is the Head of Social Media at SAP in North America. For over 25 years Gerry helped tune viewers into simply the best television programs on HBO, helped furnish the homes of IKEA customers, markered up hundreds of whiteboards at the award-winning digital ad agencies of imc2, Digitas, and Whittman-Hart (Band Digital), schooled up hundreds of young minds as an adjunct marketing professor at St. Joseph's University and even started and ran a virtual ad agency where he worked with hundreds of small-business clients!
However, since 2011 Gerry has been helping SAP run better with social media and digital marketing strategies and programs! Gerry has an MBA in Finance from St. Joseph's University, a BBA in Marketing with a Computer Science Minor from St. Bonaventure University. When not blogging at MarketingThink.com, Gerry can be found listening to Bruce Springsteen, Wilco, and REM (not all at once) while drinking a fine craft West Coast IPA brew!

AMP UP Your Social Media is sponsored by:
GaggleAMP – Empower your employees, partners, and resellers to amplify your social media.
SafeLinks – Know when your links on social media messages fail before you lose out on the people clicking on them.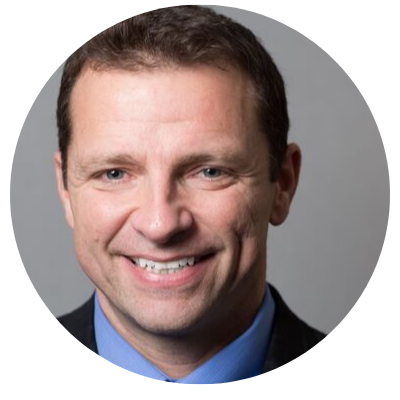 Glenn Gaudet
Glenn Gaudet is the CEO of GaggleAMP. He and his team help companies get the most out of their social media efforts with solutions that help to amplify and analyze employee advocacy efforts. Glenn is also a passionate podcaster and host of AMP Up Your Digital Marketing and the author of Connection, Community & Conversation: Making Social Media Work for Your Business.
Thinking About Starting an Employee Advocacy Program?