Your employees don't necessarily need to be brand advocates to want to share your company's content. In fact, getting all of your employees on-board with content sharing is a great way to increase the success of your content marketing strategy. The best part is that many - if not most - of your employees probably already feel inclined to share your content and may simply not understand the process, feel comfortable contributing, or know how to share the content correctly. Here are some ways to get your employees more involved in content sharing.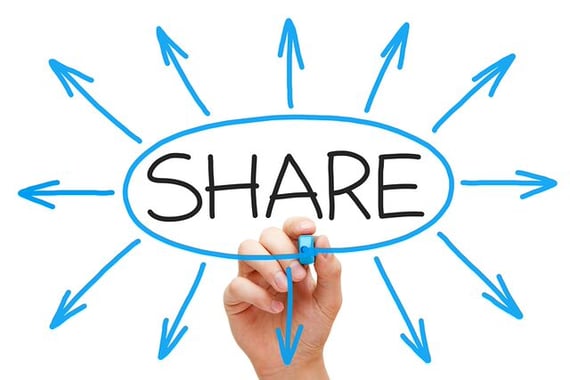 Show Employees HOW to Share Content
We've all heard the stories of someone posting an unfortunate comment or sharing an inappropriate photos and feeling the burn afterwards in the form of employment termination. Your employees are likely familiar with these scenarios and are probably hesitant to proactively share content without fully understanding how your company expects it to be done properly.
Show your employees how to properly share content through training that's directed at addressing policies while helping put employees at ease. This can establish a comfort zone wherein your employees can feel more confident about sharing content in the first place.
Make it Easy!
Generating original content is typically best left to content marketers, and employees can then utilize that content in a variety of ways by sharing across their social networks and platforms. Make it easier for employees to do so in order to give yourself, the employee, and the company the best opportunity for spreading the word.
Utilize programs that are designed for ease of use like GaggleAMP. Content that is created by a company can be quickly and easily pushed out to employee networks with the click of a button, helping to alleviate any hesitations your employee may have about what to post, when to post, and how to post it!
Reinforce Sharing Successes
Once training is over and your employees are left to their own devices, many forget that follow up meetings to discuss progress are essential to staying on the path towards success. Reinforce a job well done by showing employees the impacts that their social activities are having on your company and your bottom line. They're more likely to feel a sense of loyalty and pride when they see that their efforts aren't going unnoticed, and it's a great way to keep employees involved in content sharing.