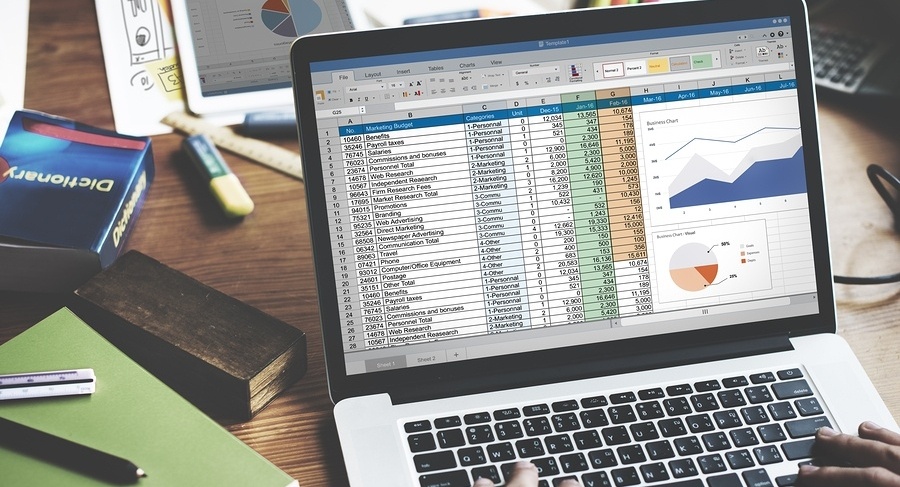 The world of social media can be daunting when it comes to metrics. If you are not entirely sure what metrics to target, you are not alone. Questions about social media metrics don't just keep social media managers like you awake at night, your boss isn't always sure exactly what measurements they want from you. Many CMO's at the top of their company's hierarchy also face challenges when measuring the value of their department's efforts. Providing the right metrics to your boss (the CMO) helps demonstrate the value of your work and it helps them do their job better as well.
Some commonly used metrics for social media are: followers, shares, interactions, retweets, likes, conversions, and impressions. Amongst all of these measurements, it is easy to ignore the most important metric for any marketing endeavour – return on investment (ROI). It can be hard to measure, and many people are not confident in their ability to do so. A
CMO survey
found that only 15% of CMOs could quantitatively identify the ROI of their social media marketing efforts. At the same time
93% of CMOs
indicated that they are under more pressure to deliver measurable ROI results. This pressure to deliver information about ROI is undoubtedly something you're feeling as well.
While it can be challenging to measure ROI when it comes to your social media efforts, it is incredibly important to do so. 81% of marketers say they would spend more money on their social channels if they had better ROI tracking in place. Proper measurement therefore, can be an integral tool in obtaining the budget you need in order to attain the results your CMO is expecting.
If more marketing departments engaged in verifying – quantitatively – the effectiveness of their social media tactics, they could justify greater efforts in the social media space.
Why social media is important to your marketing strategy
Social media has been around for well over a decade, however a surprisingly large number of companies are still not participating at a corporate level on many social media platforms. The case can be made for social media as an important top of the funnel (TOFU) marketing strategy, especially by looking at who participates in social media and their behavior on these channels.
How big can social media make the top of your funnel? According to a 2016 report by Statista, 78% of Americans now have social media profiles and this number is growing. Social media is particularly effective for B2B marketing at the top of the funnel - just take a look at these statistics:
55% of B2B buyers

say they search for product/vendor information on social media.

More than half

of all marketers say that Facebook is the most important social network they use to grow and market their business.

A study found that Facebook influenced

up to 52%

of customers online and offline purchasing behaviour

84% of CEOs and VPs

say they use social media to help make purchasing decisions

45% of B2B companies

have gained a client through LinkedIn

B2B marketers who use Twitter generate

double the leads

of ones who do not

57% of consumers

view a company or product more positively after seeing positive feedback online

71% of people

who have had a positive experience with a company on social media are likely to recommend it to others
Social media can help you build a strong top of the marketing funnel. The numbers do not lie – and there are a number of social media strategies for TOFU marketing. Engaging with people at the top of the funnel on social media helps convert strangers into prospects, and prospects into clients. Even better, the reward for a strong social media presence helps build brand advocates who are more likely to spread the word about your company.
As you engage with clients, you can build a database of information that allows you to specifically generate content that addresses the advantages of your product or service in their lives. Content that is targeted is more likely to resonate with the consumer.
Determining the ROI of your social media approach
All too often, ROI is the last measurement considered when it comes to social media. It should be the first thing taken into account even when building your social media profiles.
Start by outlining your existing marketing funnel. Build a path that leads from your social channels to your conversion paths, and set up tracking along those routes. This connects the paths so that you can see the results of your social media strategies for ToFu.
Once you have established this foundation, you can start looking at your key metrics for social media marketing ROI:
Post reach – how many people could possibly see each of your posts

Interactions – is your content attracting any interest on social channels

Shares – is your audience helping to expand your brand reach

Traffic to your website – how many people are visiting your site; how many of these are new visitors

Leads from each social channel

Conversions from each social channel
When you take these numbers, along with your costs, a whole world of analysis opens up to you. If you know your conversion rate of leads to clients, you can establish a value for each lead you receive. If you are using your social media for lead generation, you can then clearly see the ROI of your efforts.
Finding and calculating all of these numbers can sound like quite a bit of work, but there a number of tools that can help you work out your metrics for social media marketing ROI:
Twitter Analytics

: helps you find reach, interactions, and click-throughs on your Twitter posts

Facebook Insights

: helps you find reach, interactions, and click-throughs for your Facebook posts

LinkedIn Analytics

: helps you find reach, interactions, and click-throughs for your LinkedIn posts

Buffe

r

: social media management tool that lets you post on and get reporting data from multiple social media networks

Google Analytics

: a website traffic monitoring tool that lets you track your marketing funnel
Why should your boss care about the ROI of social media?
Social media is often discussed on a different scale than other marketing efforts. Google Adwords reports on ROI, but Twitter gives you impressions. Presenting these numbers in a way that makes sense to your boss involves bringing everything down to a common metric for comparison, and that comparison number is ROI.
When you calculate the ROI of your efforts on social media, you are able to see how social media compares to other marketing opportunities. You might find that social media is more economical and effective than other paid marketing efforts, which can help you better spend your limited marketing budget.
Conclusion
Establishing the ROI of social media for your organization is the critical first step to improving your social media marketing efforts. ROI is the great leveller when it comes to marketing. It allows you to measure the impact of all of your different tactics on the same scale, and provides your CMO with the information they need to make decisions regarding the effectiveness of your entire marketing department. Basically, you can finally demonstrate how the social media strategies for the top of the funnel have a big impact on the bottom line. Once you have your ROI calculated, if you are looking for tools to improve the ROI, you can read our eBook on Social Media Budget Planning Tips for the Enterprise. We give you the information you need to grab a larger slice of the social media pie.