Whether you're just starting out a program or have had one in place for a while, you need to know employee advocacy best practices to make sure you're getting the most of your effort.
Employee advocacy
is a tactic any organization - large or small - can implement, no matter the industry. It involves guiding your employees towards what to promote and what actions to take on social media, so they'll know the best ways to promote your brand. There are many
benefits to employee advocacy
, including expanding your reach, boosting engagement, saving money on social media advertising, and boosting the digital presence of your employees.
The reason an employee advocacy program works is because it involves more people promoting your organization's initiatives and messaging in a more authentic way than your brand ever could. With more people promoting your messages in a more authentic way, your messages receive more engagement, resulting in further reach, which gets your messages in front of audiences your brand could never reach on its own.
In addition to boosting your variant social media metrics such as likes, retweets, shares, and followers, you'll see a big boost in clicks, website traffic, leads, and opportunities.
But in order to ensure that you are successful, and you boost these numbers as much as possible, you need to make sure you're running your employee advocacy program as best you can. That's why we put together these employee advocacy best practices for you to follow so you know you'll hit your goals.
Here are five employee advocacy best practices you need to follow.
Offer Social Media Training
Before you even get started onboarding people on an employee advocacy platform or employee advocacy program, you want to make sure they have a general understanding of social media, how it works, its purpose, and what they should hope to get out of it.
As a digital marketer and social media professional, some of this will sound very obvious to you, but there might be people in your office who hardly ever go on social media. That's ok if they don't because it's easy to pick up. It's also ok if they don't have accounts on all the platforms because you only want them to promote your brand on platforms they're comfortable with and have a presence on.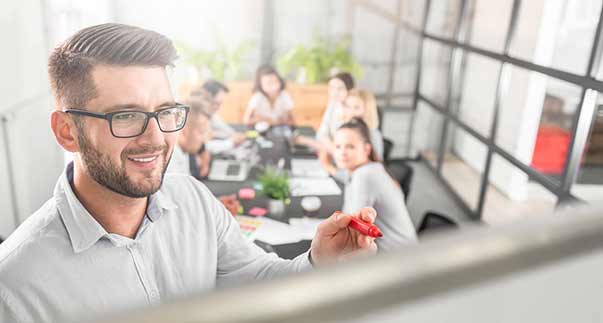 Teach them the general premise of how each platform works, but also emphasize the importance of making the right connections. Social media is a great opportunity for people to connect with anyone in their industry they might not otherwise be able to. You can casually connect with someone who you'd never meet in person, whether it be professionally or socially. You can connect with someone you met at a networking event but didn't get their business card.
What might be the most important part of social media training and employee advocacy best practices is making sure employees know how to represent themselves online. This includes what they post, and how they set up their profiles. You can help them make sure they have a professional profile picture, they include a summary of who they are that accurately represents themselves, and they only share posts and engage with posts that represent themselves the way they'd like.
Share The Right Content
As the manager of an employee advocacy program, you are responsible for curating content for your employees to share and promote. The content you curate needs to align with the goals of the individuals who share it, not just the goals of your employees. You want to put out content that they will like sharing and will make sense for them to attract their individual target audience.
For example, if you curate content about marketing best practices, your coworkers in Marketing and maybe even Sales will promote it, but your software engineers and Human Resources representatives might not. You should segment your employees into groups based on departments and/or interests, and keep in mind what types of content each group likes to share.
You want your employees to engage with and promote the right content to attract your target audience.
Build Out The Personal Brands of Your Employees
Employee advocacy is more than just liking and resharing everything on your brand's blog.
An important employee advocacy best practice is encouraging employees to expand their own social media presence by building their own personal brand. If their focus is on promoting their company's brand, their efforts won't result in a whole lot. If they work on promoting their own brand in their area of expertise and their industry, it'll help build out their presence and attract a target audience of experts in their field.
These are their personal accounts, so they want to be building out their personal brands. You want your employees to know that you don't want them to be corporate bots promoting your brand.
Let them know how they can build their own personal brand while also casually promoting your company periodically. And let them know that they are free to be active on social media in their own unique and individual ways, as long as it doesn't misrepresent their brand or your company's.
Acknowledge Your Advocates
Everyone likes a good pat on the back. When your employee advocacy program starts to grow, and you see some measurable success in your KPIs, you need to acknowledge the people who made it happen.
Your program is voluntary, so your employees don't have to take part in it if they don't want to. That's why an employee advocacy best practice is to recognize your employees who do well in company meetings, company-wide emails, or Slack messages. Let people in your company know who is helping you, and make those people feel appreciated.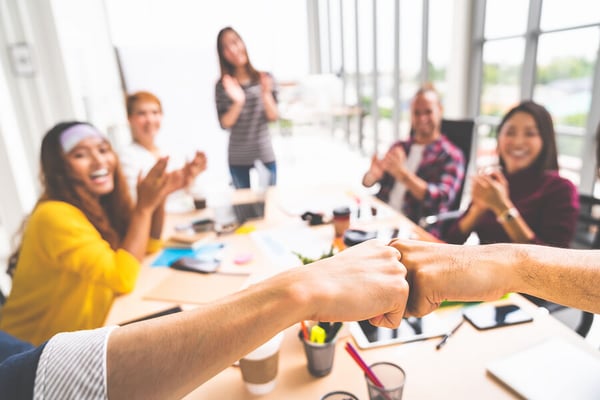 With an employee advocacy platform like GaggleAMP, you can use gamification to acknowledge employees and keep them motivated long term. By assigning points to each activity you request from employees, you'll be able to see which employees score the most points in the platform's scoreboard feature. Then you can periodically share the scoreboard with your advocates so they know how they're doing compared to other people.
You may even take it a step further and offer a prize at the end of each month or quarter to those who earn the most points. This will keep employees active through a little friendly competition, and they'll feel appreciated for making a real contribution.
Get Executive Buy-in
When you're starting out an employee advocacy program, you shouldn't be the only one trying to spread it across the organization.
If you introduce the concept of employee advocacy to your top executives and get them to buy in to the idea of spreading it across your organization, you'll have a much easier time recruiting employees into the program.
You should also identify people who are active on social media and recruit them into your employee advocacy program first. These people will be the champions of your program and will be your initial advocates. Once they start using your employee advocacy platform for a couple of weeks, they can start helping you spread the word about the program to coworkers and help you gain more people.
There are many employee advocacy best practices you should abide by, but these are the most important ones that will lead you to success. Follow these, and you'll see your social media KPIs take off.