Growing a Business on Social Media is a Team Effort
Employee advocates have the ability to take your content marketing strategies to the next level, extending your reach further than your company would ever be able to do on its own. Thus, utilizing employees appropriately is one of the core focuses at GaggleAMP, where we aim to get your content to the most people possible. Click here to see how GaggleAMP can help you amplify your content and spread your message. Unfortunately, many employees may want to help and may be trying to help - but may also be aren't aligned around core goals and objectives in the process. From simply not knowing how to refer a new customer to simply targeting the wrong types of users, your employees must be given the tools to truly know how to overcome many of the obstacles that online sharing can present. Here are some ways to show your employees how to help grow the business.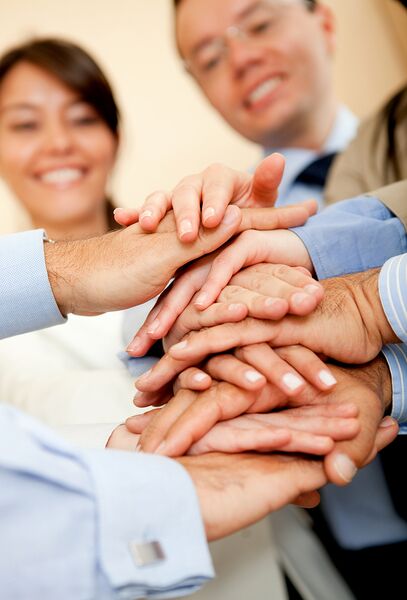 People want to help, but they don't know how.
This is one of the most rudimentary barriers that can prevent your employees from becoming effective advocates. All the motivation in the world cannot create an educated advocate, so it's your job as the company to train your employees and give them the tools they need to focus their motivations towards productive social media habits. At GaggleAMP, we make it easy for your employees to share content, but your company needs to also train those employees on how to nurture the leads that are sure to follow and how to foster relationships with their networks.
Show them how to qualify a lead.
Many employees will see the traction garnered from sharing content via GaggleAMP, but then the real work begins. How does one grow a relationship that begins online? Do your employees know what a qualified lead looks like online? How can that employee take the lead to the next level? Show employees what to look for and how to capitalize on user interests in order to make the most of their social media pages.
Get them engaged!
Growing a business on social media is a team effort, and your employees comprise a majority of that team. That's why it's so important to get each and every employee on board and engaged in social media. While simply sharing your company content is a great start (and is as easy as a single click when they're utilizing GaggleAMP), there are many other ways that you can show your employees how to take their efforts even further.
Share Awards: Each employee will have their own story to tell. Show them that it's great to take pride in one's work, and support their achievements by showcasing awards they've earned. They can, in turn, share these postings which grows their pride in the company and shows users that they're following a trustworthy and successful employee.

Community Service Events: Your employees are likely to take part in community service events on behalf of your business. While your company will probably already be posting pictures and videos from the events, show employees how to upload their own media from the events as well for a more personable experience for users in their networks.

Congratulate Customers: At the same time, many customers will likely enjoy the spotlight when their salesman showcases said customer and their purchase. For instance, many car dealerships will allow employees to post pictures of their customers with their new cars on social media with a personalized message. Just make sure the customer agrees, and be sure to follow up with any comments as well!