The 'AMP Up Your Digital Marketing' Podcast Presents:
Presence vs Persona on Social Media with Chris Abraham
Chris Abraham is the Principal Consultant at Gerris digital. Gerris digital is a full-service digital strategy consulting firm started by Chris Abraham. Chris recently joined AMP Up Your Social Media's host Glenn Gaudet to discuss the role that early online environments such as Second Life had on his understanding and usage of digital media. He also discusses the distinctions of a presence versus a persona on social media.
"Listservs, forums, and message boards are still the epicenter of vertical self-organizing peer groups."
Chris Abraham discusses his experience with early online environments and creating an online presence:
Engage your followers. You have to monitor and engage your followers. People don't subscribe to your channels unless you engage with them consistently.
Creating an online presence. When introducing a new social media campaign, don't just start with one platform. Instead, go ahead and populate all platforms at once. Distribute content accordingly; engage from there utilizing the platform that you are most comfortable with. Then continue to grow each platform.
Think about impact strategy. Implement and integrate all social media platforms along with your brick-and-mortar business, as well as your website. Be sure to integrate across platforms; persist and keep going.
Listen to Chris' podcast here.
Subscribe and get the AMP Up Your Social Media podcast on iTunes or listen below. Tweet about the show using #AUYSM or Tweet at us @AMPUpSocial. AMP Up Your Social Media is a proud member of the FIR Podcast Network.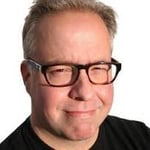 About Chris Abraham
While in his early 40s, Chris has been online since he was 13 years old. Chris Abraham has been a professional digital strategist since 1993, offering technology consulting from the beginning: Internet and strategy and online engagement from the mid-90s; blogging strategy since 1999; new media marketing, online brand promotion and protection; reputation management, and search strategy since 2002; social media marketing strategy since 2004; online media strategy since 2005; email marketing strategy since 2006; and digital PR and blogger outreach and engagement strategy since 2007.
About Gerris digital
Gerris digital is a full-service digital strategy consulting firm started by Chris Abraham. Gerris digital's experience and skills cover digital PR, digital marketing, social media marketing, blogger outreach, online engagement, online reputation management (ORM), search engine optimization (SEO), online crisis management and response, online brand promotion, online brand protection, online and social media storytelling, online monitoring, social media staffing, social media training, blogging training, social media best practices, search engine marketing (SEM) and others.
AMP UP Your Social Media is sponsored by:
GaggleAMP – Empower your employees, partners, and resellers to amplify your social media.
SafeLinks – Know when your links on social media messages fail before you lose out on the people clicking on them.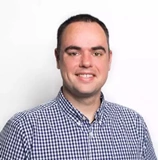 Ramin Edmond
Ramin Edmond is the former Content Strategist for GaggleAMP. Outside of work, Ramin likes to run, hike, and take pictures of Boston's best views. You can get in touch with Ramin by connecting with him on LinkedIn.
Thinking About Starting an Employee Advocacy Program?