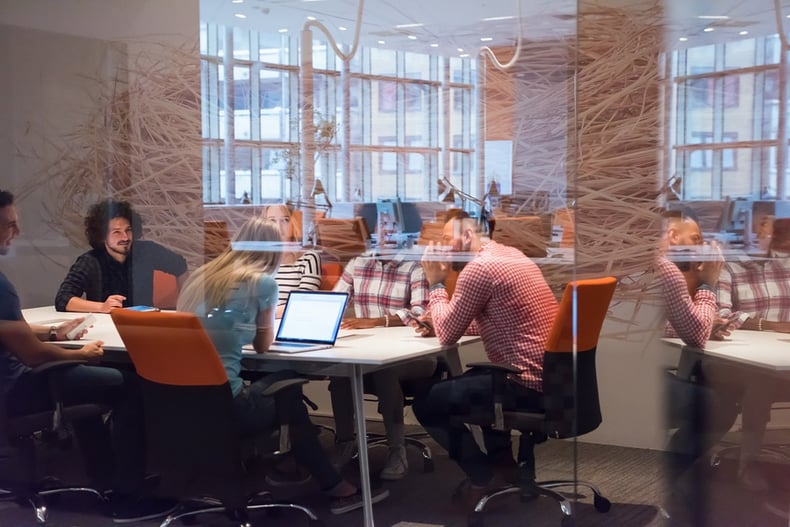 In the world of marketing, there is a steady supply of new agencies fighting for a company's business. The road from a brand-new marketing agency, to becoming (and remaining) a successful agency, requires that you both anticipate client needs and suggest new ideas. The failure to be innovative is actually a sign that your marketing agency is dying a slow death. What is one innovation you should discuss with your clients? Employee advocacy on social media; if it is not on your radar yet—it should be.
Over the last few years, employee advocacy has become a growing trend as companies further embrace the world of social media. While adoption of employee advocacy is not yet universal, the use of this marketing tactic is growing rapidly. While 50% of companies do not yet have a program in place, 24% are planning to launch one this year. This means that marketing agencies who do not have employee advocacy programs in their toolbox could be out-innovated by the very clients they serve.
There is a rare opportunity to be found in the companies currently finding themselves without an employee advocacy program. As any marketing agency knows, anticipating client needs and suggesting new ideas (rather than having them suggested by a client) is the best position to be in. It also sets a strong foundation for a long-term relationship with your customers.
The key to pitching new and innovative ideas is that they must be challenging, but also attainable, while offering a strong chance of short-term ROI. Employee advocacy in social media is one of those ideas whose time has come. Research from several different industries suggests that more and more of the marketing buyer's journey is moving online, and that individual humans (even if they are listed as employees of a company) are trusted more online than corporate brands are. When you consider that the employees of an organization will almost always have a larger number of combined social media followers than the official brand account, you can see how the math favors employee advocacy—and that math will only become more persuasive with time.
The power of digital media in general, and social media specifically, will only continue to grow as Generation Z enters the workplace and takes a larger role. Generation Z is often referred to as the first generation of digital natives. They were born in an era of the World Wide Web, and they grew up with streaming services, the sharing economy, and social media. This generation lives and breathes the online world in a way that no one has before them; trends towards online discussion and promotion, social product research, and relationship building over social media in general, will all continue—possibly moving faster than they ever have before.
The successful marketing agency of today, and of the future, needs to be in tune with their audience's changing point of view. The technology, demographics, and most importantly, the results, all point towards employee advocacy being an increasingly powerful social media marketing tactic.
This is the right time for your clients to be starting, or evolving, their employee advocacy efforts. If you are looking for the tools to empower your marketing agency and your clients, we are here to help. Our new Agency Program focuses on giving marketing agencies the information, the numbers, and the tools that can help them benefit their clients and build stronger relationships.
Curious to learn more? Conact us to start a conversation.