An important part of building a successful team or business is employee engagement and your ability to build and maintain it through your employee advocacy program. Engaged employees are 87 percent less likely to leave their jobs, as reported by Qualtrics. They feel a greater sense of ownership in their roles and, what's more, are more productive as a result.
Luckily, you don't need an extensive strategy to get employee engagement where you want it to be. Even simple changes can get employees excited about their work and empowered to stay involved every day.
Spend One-On-One Time With Employees
An important part of keeping employees engaged is building relationships, letting them get to know you, and showing them they can trust you. One-on-one time with employees makes this possible because you're able to connect outside the stress of a project meeting or the chaos of the office.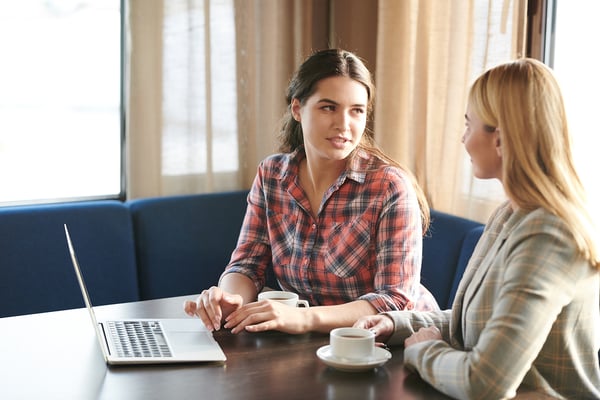 As a leader, this is about more than employee engagement, it's an important part of your job, suggests Kevin Sealey, President of Operations at EPOCH Clemson.
"A leader is someone who takes time to understand and know the team members they are working with—what are their strengths, what are areas of development, how can I better support them?" Sealey said. "Every team member is going to be different, and it is a leaders' responsibility to know how each one works separately so that when they are put together you will create positive results."
Encourage employees to engage by opening up dialogue with each and every one.
Approach It as a Coach
Even just the word "coach" has a more positive connotation than "manager." Being a coach implies that you're interested in your team's growth as individuals and as a team, rather than simply being someone who's "in charge."
Michael Alexis, Director of Marketing at Museum Hack shares how this coaching approach can be used for quarterly reviews.
"At most organizations, a quarterly review is a quick check-in where a manager and their direct report discusses some of what went well, what didn't, and a little encouragement for the quarter to come," Alexis said. "This is the bare minimum."
To take the role of coach, Alexis says to "spend at least two or three hours preparing for each direct report meeting, consider the team member's individual strengths, needs, and career paths."
To make this happen, your entire management team needs to shift focus.
"Your goal is to help each person achieve the most they can in their career and lives," Alexis said. "If you do this well, engagement, productivity, and retention will skyrocket."
Help Your Team Find Its Strengths
When employees know they're needed and their skills are valued, they're more likely to be engaged because they're empowered to do their job well.
"Engagement has a lot to do with the culture and how employees feel valued. Performance is a result of that," said Scott Asai, Certified Strengths Coach.
However, this may begin with first helping employees uncover these strengths.
"Help them identify what they're great at," Asai said. "Give them opportunities to thrive in those areas. Give them objectives and hold them accountable for results. You'll find out quickly who is self-motivated or not."
The final step: give employees the resources they need to do their job well, and "the rest is up to them."
Keep Communication Open
How can employees be engaged with their work if you don't first engage with them? You must invest in a robust employee advocacy platform.
"You should always keep employees updated with the company's performance," said Ellen Mullarkey, Vice President of Messina Staffing. "How did last quarter go? How is it performing in relation to past years?"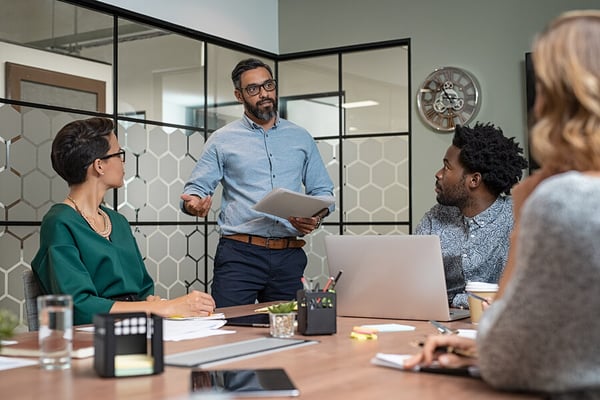 Part of keeping communication open is sharing often and inviting employees into the conversation.
"If the company has a bad quarter, don't hide it," Mullarkey said. "Let everyone know! And more importantly, let them know what they can do, if anything, to improve performance next quarter."
When employees know what's going on and how they can better serve the organization, you may find that engagement starts to see a steady incline.
Make the Work Meaningful
You don't have to be in the office to make employee engagement work for your organization.
"More than half of workers say making an impact is necessary to workplace happiness," said Caitlin Worm, Managing Director of Blackbird Philanthropy Advisors. "It is critical employers engage employees in corporate giving and volunteer opportunities. People want to work for companies who are involved in communities whether their daily work is directly related to social impact or not."
Start a charitable initiative as a way to increase engagement, while boosting team camaraderie and giving employees a chance to connect outside of work.
Employee Engagement is Possible
You don't need to reinvent the wheel to get employees engaged. Use these simple tactics to get employees involved and excited about their work every day.