If you truly want your employee advocacy program to be successful you need to create the right environment for your staff. In this webinar, Anat Hazanchuk, Social Media Marketing Manager at Ooma, tells the story of how she transformed Ooma's culture into an open and sharing one primed for employee advocacy and engagement.
Key Takeaways:
Why culture is so important with employee advocacy

Learn the steps Anat took to transform Ooma's culture

How the culture change affected Ooma as a whole

See the results of their employee advocacy trial and ongoing program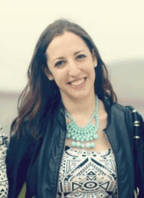 Anat Hazanchuk
Anat Hazanchuk is the Social Media Marketing Manager at Ooma, a smart communications platform for small businesses and consumers. Through dedicated research and strategy implementation, she stays in-the-know for all things social media. Anat's early adoption of popular social media platforms allows her to stay one step ahead in the social media realm. Her experience, goal-oriented personality, and understanding of engagement and metrics lead her to create social media solutions that provide measurable results. She is primarily responsible for building the Employee Advocacy Program at Ooma from the ground up, amongst other social media initiatives and campaigns at Ooma.