The golden rule of branding and brand messaging is to be consistent.
This is imperative. You must keep the same voice, messaging, color scheme, imaging, logos, and so forth. Your branding is your reputation. And keeping a consistent brand builds and maintains loyalty and trust. People know who you are and what they can expect from you based on your reputation, which is built from the consistency of your brand.
But brand messaging can be tricky, especially in times like these. How can you be the same when everything around you is so drastically different? How can your brand messaging be consistent during the coronavirus pandemic?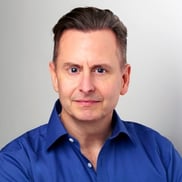 "It's not easy," said Douglas Spencer, President of Spencer Brenneman, LLC, a branding consultancy in Boston. "This time that we are in is unprecedented. There's nothing we can even look at. There have been plagues before but not in modern times, so we're really flying blind here."
Douglas stresses that you must keep consistent brand messaging and remain true to who you are as a brand.
Think of your brand as a person. You talk to your grandparents differently than you talk to your boss, your favorite bartender, and your significant other. You're still the same person, but it's in a different context, he said.
Another example is that you might be a talkative and funny person, and you are consistently that way with your friends, your family, your colleagues, and others. But if you're at a funeral, you'll be much more somber or mild-mannered.
"You're still you, it's just a different side of you," Douglas said. "You've got to be who you are, but you've got to communicate in a way that's appropriate for the situation."
The same is true for brands, and it's especially true for brand messaging during the time of coronavirus.
Here are three keys to brand messaging during the coronavirus pandemic.
Be Empathetic With Your Brand Messaging
During the coronavirus pandemic, everyone is impacted in some way. If it's not directly, it's indirectly. Your customers could be losing money, which means they're less likely to buy from you or anyone else.
In order to be empathetic in your brand messaging, you want to show that you understand that your customers might be going through a hard time. So what can you do or say to show this?
First, here's what not to do.
Don't give them the same pitch. Don't try to sell them. There are salespeople on calls with prospects right now that start off by asking how the other person on the phone is doing as it relates to the pandemic, but then gets right into the same old sales pitch they use on everyone. You cannot do that right now. You need to shift your brand messaging.
"My definition of brand is the relationship your organization has with the people most important to its success," Douglas said. "As with any relationship you value, you have to think about people's situations, challenges, and needs—especially since they're now so drastically different than they were just a few months ago."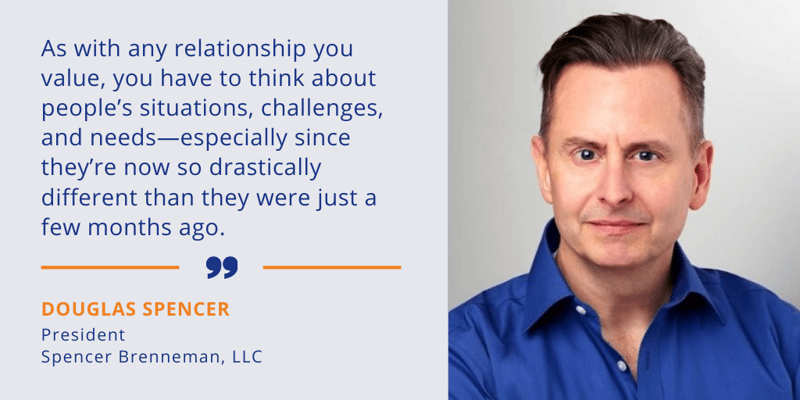 Here's a brand messaging example. Travelers Insurance recently launched a program where auto insurance customers receive a 15% credit on their April and May premiums. The customers don't have to fill out anything or call anyone. They just got an email letting them know about it, and they got some of their money back.
Does your car insurance company typically give you money? Travelers Insurance is trying to show empathy and help out their customers. That's a really good example of empathetic brand messaging.
Now, here's a bad brand messaging example.
Boston Sports Club, a large gym chain in Boston, recently closed down all of its locations and let go of all of its employees. This response was expected, but what wasn't was the fact that the athletic chain of 30 locations was still collecting membership fees.
Boston Sports Clubs' cancellation policy is that members have to pause or cancel subscriptions in person. But with all the gyms closed and employees laid off, there was no way to do that. When members tried to call in, they were greeted with a recording and no option for canceling or pausing memberships.
The Massachusetts Attorney General got involved, and there was a lawsuit. Eventually, the gym froze all memberships, but in terms of branding, the damage was done.
If you're a member of Boston Sports Club, and a customer of Travelers Insurance, which one are you more likely to stick with when this pandemic is over?
Be Sincere With Your Brand Messaging
People need to know that your brand messaging is genuine. If they even think you're trying to score a win off of the pandemic, your brand loses. It looks horrible, and it could even be irreversible for the sentiment of your brand.
For example, a company that changes oil recently offered a 25% discount on all purchases during these hard times. This is tricky because you can argue that it is a promotional campaign during a pandemic that will result in taking business from competitors. Is this sincerely done to help people out?
Now, this same company came out with another message that said it will give an additional 10% off to medical professionals and first responders. That is a great way to show that you appreciate what healthcare workers are doing right now, and you want to help them in some way.
Many other brands have similar promotions. The North Face is offering 50% off to all healthcare workers in the United States.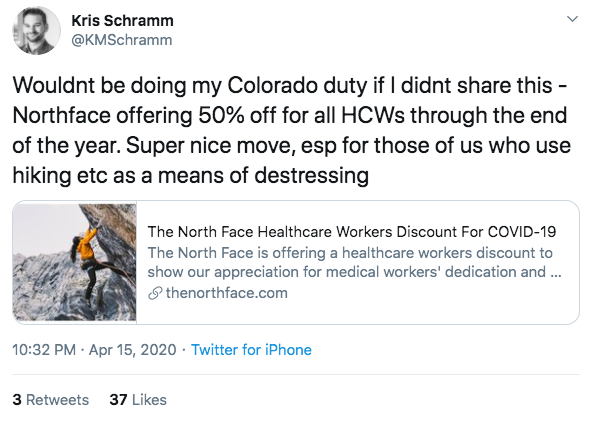 Vineyard Vines has a similar discount. Clothing brand Albion Fit offers a 20% discount until May 31 to all healthcare workers who submit a picture of their badge. After May 31, they can email the company again to get a new promo code.
Brand Messaging Should Be Authentic
It's easy for brands to be consistent in their brand messaging when they are authentic. Strong brands know their purpose, know who they are, know who they're trying to help, and how they can help their customers and others.
"People can spot inauthenticity from a mile away," Douglas said. "You have to be authentic. You have to stay in your lane. Be who you are and don't try to be someone you're not."
By trying to be something you're not and being inauthentic means you're not staying on brand. You're not being consistent.
Here are some brand messaging examples where authenticity shines through.
Cleveland Whiskey wanted to help people during the pandemic. How can a whiskey company help? Well, they're very good at making alcohol. As you know, there's been a shortage of hand sanitizers across the country, and alcohol is a very important ingredient. Cleveland Whiskey partnered with the Cleveland Clinic to make hand sanitizers for healthcare providers in need.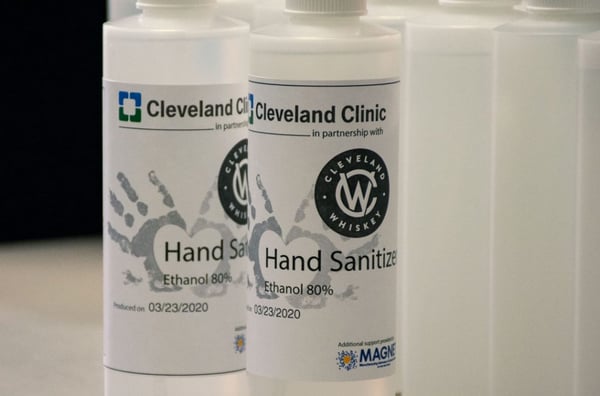 Source: Cleveland Whiskey
This is an authentic way to help while staying on brand. They're not trying to build ventilators or make PPE's, and they're not trying to suggest whiskey is a way to get you through tough times. Those examples would be off-brand and inauthentic.
Another example is Levi Strauss & Co. The clothing company donated its personal reserve of N95 masks to healthcare workers alongside creating homemade masks for community members in a less high-risk situation. This is in addition to a commitment of $3 million to fight COVID-19. It's a great philanthropic move to help people during this tough time. Levi's is helping in a specific way that's related to what it normally does.
Douglas is doing his part as well. Spencer Brenneman is helping nonprofits and small businesses with their brand messaging free of charge throughout the pandemic.
"I can't make masks, hand sanitizers, or field hospitals, but I can help people with their messaging, so that's what I'm doing now," Douglas said.
Brand messaging is incredibly important, but it will go a long way in helping you in the short term, but even more so in the long term.
It's not easy for everyone to make it through these trying times. Now is when everyone needs to stay positive, keep working hard, listen and learn from each other, and help each other any way you can.