Creating a close relationship between the marketing and sales departments is essential, especially if you want to build an effective employee advocacy program. Ideally, sales will use the content created by marketing as another tool in their sales toolkit to close the next customer or lure in a prospect. However, more often than not, sales ignored the content because they don't understand the value in sharing it. Prior to creating marketing content, it is important to find common definitions of the objectives and goals, or it is going to be really difficult to get sales on board to use the content that your are creating.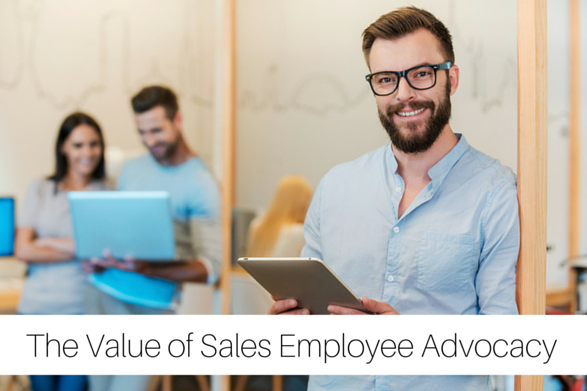 To successfully get your sales team to use your content, the first obstacle you must conquer is getting the sales leadership to buy-in. They don't need to be involved on a day-to-day basis, however they need to show their support in order for their employees to take it seriously. Explain how content marketing works and provide specific examples of other teams or individuals that have had success with content marketing. Make them believe that their adoption will help both themselves, their team and the company profit.
Seek to Understand the needs of the sales team.

Train the sales team on how to use the content you created.

Launch the content with sales involved.

Reinforce the contents usage and importance to the customer.

Measure & Celebrate the results that the sales team finds from using your content
Content marketing is more than just posting to social media, there needs to be a deeper interaction and integration between your sales and marketing teams. Make sure that the two departments have the same goals. Don't focus on sales, since you really can't control that, instead focus on the buying process and your target audience. Your sales team understands what is important to the customer, such as 'How are your customers going to purchase?' and 'What exactly do they care about?' Focus on creating content that appeals to and will resonate with your target. The more your content addresses their needs and their phraseology, the more credibility your marketing efforts will have and better success you will see through your sales.
Interested in a more in-depth analysis how marketing and sales can work together, check out this ebook.