Marketing and PR agencies have been notoriously late to the party when it comes to technology and investing in their own innovation. These are the same agencies facing an uncertain future with the client evolution and emergence of mobile advertising. Here are 3 ways to tell if your agency is destined to be buried 6ft under.
The demands to innovate to keep up with client needs is often handled begrudgingly within agencies. Whether due to the loss of ad revenue, or the inability to foresee how marketing is evolving, many agencies are not offering the latest social media methods for their clients. Agencies struggle with offering all or nothing to their clients. Having a dedicated social department has become too much of a risk as the social trends and client needs change rapidly change. Many agencies stick to the traditional offerings and focus on what they know rather than exploring areas that they don't. A healthy agency understands the varying digital needs of their clients and can adequately translate those ideas in their strategic plans. However, having a dedicated social department to address those needs is not always in line with the agencies ultimate goals. In this case, it's important to partner with external companies for specialized services to offer to the customer. An extremely healthy agency will find even find ways to increase revenue from their external partnerships.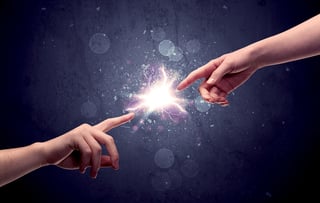 Lost Reach
Traditional agencies work off of their tried and true playbooks. Deliver this message here, here, and here, because that's where the audience is. This method no longer works because a message crafted for television doesn't work for Snapchat. It's important to have a team that understands the differences between traditional and digital marketing, and how to reach the audience through the noise of each media channels. A healthy agency understands that in order to reach their audience in the ever increasing amount of noise they need to pave a new path to their content; making it easier for the audience to find, consume, and engage with digital it.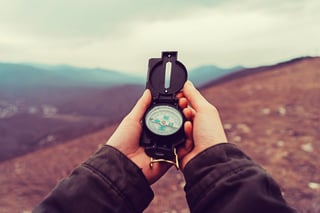 Lost clients
You've laid the groundwork by building a marketing strategy and educated your clients marketing team on how to manage the execution. Now the client believes they can just have their CMOs take the work in-house. Did you just over deliver a successful strategy that resulted in you losing a client?! A healthy agency understands that setting a client up for success is their ultimate goal. When done well, their clients often stay on a retainer with the agency to handle the technical aspect of the strategy that they cannot execute in-house. Continuing to offer your clients new and improved methods of reaching a larger audience is how a healthy agency stays relevant and connected to their client. So, how do agencies stay healthy in a social and data-driven world?
Become an early adopter in all things digital.

Embrace your audience and those who know how to reach them.

Understand the lifespan of a client, and how to keep a positive relationship for future work with them.
Given these three signs for a failing agency, where does yours lay?