The 'AMP Up Your Digital Marketing' Podcast Presents:
Social Data Mining with Stephanie Newby
Stephanie Newby is the CEO of Crimson Hexagon. Crimson Hexagon is a high-tech company based in Boston's Innovation District, with global reach. Newby joined our host Glenn Gaudet on AMP Up your Social Media to discuss her investment in the data mining aspects of social.
Newby is deeply invested in social analysis. Crimson Hexagon collects, indexes and stores 500 million posts of social media every day. Since starting their data collection in 2008, they have stored more than 400 billion posts. This is a wealth of information for a marketer; they can extract the stuff that's relevant and it has sufficient content and depth of meaning that makes it actionable.
Newby discusses the opportunities around mining social media data:
"We sometimes call it the world's largest focus group because what you have in that data is consumer opinions, on a very, very wide range of topics. We target marketers; because the marketers want to know what the consumer is saying about the brand, or their product, or their ad campaign, or the celebrity endorser."
If you are currently the manager of a corporate social media account, here's Newby's advice:
Getting any kind of analytics is better than none. Understand how your consumers think and feel about your brand and then use that information to proceed accordingly.
Experiment. Experiment. Experiment. Sometimes you have to be a little bit out there, a little bit edgy to get content to go viral, but always stay consistent with your brand!
Understand your audience. Experiment with your messaging until you find a formula that works for your brand and engages your audience.
To learn more or to get more information about Crimson Hexagon visit http://www.crimsonhexagon.com or to chat with Stephanie, find her on Twitter @StephanieSNewby. If you're interested in a product demo, there is a button on the homepage of the website.
Subscribe and get the AMP Up Your Social Media podcast on iTunes or listen below. Tweet about the show using #AUYSM or Tweet at us @AMPUpSocial. AMP Up Your Social Media is a proud member of the FIR Podcast Network.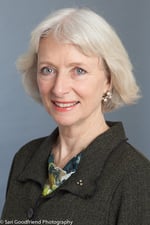 About Stephanie Newby
Stephanie Newby is the CEO of Crimson Hexagon. Founded in 2007 and based in Boston, Massachusetts, Crimson Hexagon is the only patented social media analysis and Big Data analytics platform available today. They provide industry-leading social media monitoring and analysis software and services to global brands, agencies, media firms and their partners. Stephanie's 20 year career prior to becoming an investor was in financial services. She has worked in all three times zones - in Sydney, London and New York. The majority of her career was with J.P. Morgan where she headed several global businesses (including positions as Global Head of Futures & Options, Head of International Private Banking, COO of Global Equities and Head of eCommerce) where she grew and managed revenue and expense budgets up to $500m.
AMP UP Your Social Media is sponsored by:
GaggleAMP - Empower your employees, partners and resellers to amplify your social media.
SafeLinks - Know when your links on social media messages fail before you lose out on the people clicking on them.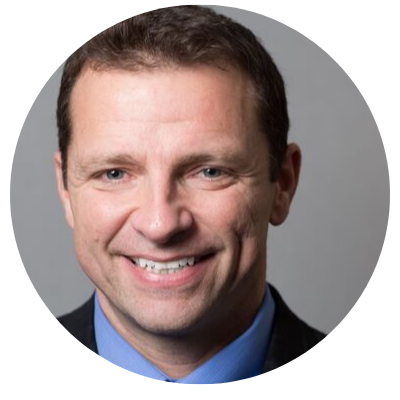 Glenn Gaudet
Glenn Gaudet is the CEO of GaggleAMP. He and his team help companies get the most out of their social media efforts with solutions that help to amplify and analyze employee advocacy efforts. Glenn is also a passionate podcaster and host of AMP Up Your Digital Marketing and the author of Connection, Community & Conversation: Making Social Media Work for Your Business.
Thinking About Starting an Employee Advocacy Program?