The 'AMP Up Your Digital Marketing' Podcast Presents:
Shel Holtz on AMP Up Your Social Media
Shel Holtz is the principal of Holtz Communication + Technology. He recently joined AMP UP Your Social Media's host Glenn Gaudet to discuss the role of social media in public relations. Shel also discusses the use of podcasting as way to communicate.
"You need to have all the separate [marketing] groups to come together and develop an integrated content strategy."
Shel Holtz shares his insight on understanding your audience and utilizing internal social media:
Understand your audience. Why should people follow you? What do you have to offer them? Craft a content strategy that addresses those questions, challenges and issues, and serves to produce measurable results that are consistent with your business goals.
Internal social media. Start sharing information throughout the company via social channels. Email is not as effective; it is slower and doesn't reach everyone. Internal social media (ISM) is a huge dimension of a cohesive organization.
Utilize podcasting. Audio is the only medium available where you can do something else at the same time. People enjoy podcasts because they can listen to them while completing other tasks.
Listen to Shel's podcast here.
Subscribe and get the AMP Up Your Social Media podcast on iTunes or listen below. Tweet about the show using #AUYSM or Tweet at us @AMPUpSocial. AMP Up Your Social Media is a proud member of the FIR Podcast Network.
About Shel Holtz

Shel Holtz, ABC (Accredited Business Communicator), is principal of Holtz Communication + Technology. Shel brings to his assignments nearly 35 years of organizational communications experience in both corporate and consulting environments. He is experienced in employee communications, corporate public relations, crisis communications, media relations, financial communications, investor relations, marketing communications and compensation and benefits communications, . In addition to integrating technology into communications strategies, his expertise includes strategic communications planning, change management, organizational culture, business initiatives and communications research.
AMP UP Your Social Media is sponsored by:
GaggleAMP - Empower your employees, partners and resellers to amplify your social media.
SafeLinks - Know when your links on social media messages fail before you lose out on the people clicking on them.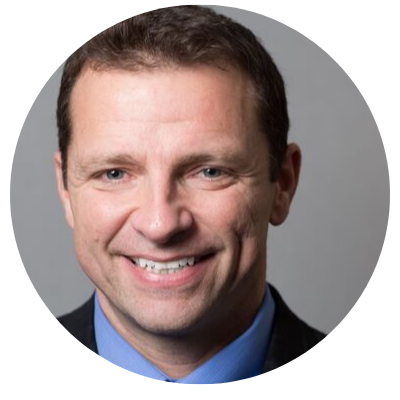 Glenn Gaudet
Glenn Gaudet is the CEO of GaggleAMP. He and his team help companies get the most out of their social media efforts with solutions that help to amplify and analyze employee advocacy efforts. Glenn is also a passionate podcaster and host of AMP Up Your Digital Marketing and the author of Connection, Community & Conversation: Making Social Media Work for Your Business.
Thinking About Starting an Employee Advocacy Program?