The 'AMP Up Your Digital Marketing' Podcast Presents:
Rand Fishkin on Proving Unique Value in the Digital Marketing Space

There is a lot going on in the digital marketing space day-to-day. It's noisy and forever changing. Standing out from the crowd can be difficult, but at the same time, you can't always be chasing new trends. You have to prove your unique value, says Rand Fishkin.
Rand is the co-founder of Moz and SparkToro. He is also author of the book Lost and Founder: A Painfully Honest Field Guide to the Startup World, and a frequent keynote speaker on marketing and entrepreneurship topics around the world.
On this episode of AMPUP Your Digital Marketing, host Glenn Gaudet and Rand cover a variety of topics that focus on making your brand stand out and resonate with your audience in a unique way.
Listen to the Podcast Below
What You'll Learn:
How to approach challenges with being innovative in the SEO space.

Why you should focus on the present rather than always trying to predict the future of digital.

Why to double down on your digital marketing efforts even when things get more difficult, particularly as it relates to SEO.

How to build interest early on in your business' digital marketing efforts to get momentum and interest.

What to focus on when it comes to digital marketing efforts if you don't have experts or even a deep SEO or marketing background.

What alternatives you have for scalable, reusable tools when simple content marketing isn't working for you.

How to provide unique value in the digital marketing space.

Why you need to become a better storyteller so your brand resonates with people and they remember you.
You can connect with Rand on Twitter, at @randfish, and try the free tools mentioned at sparktoro.com/tools.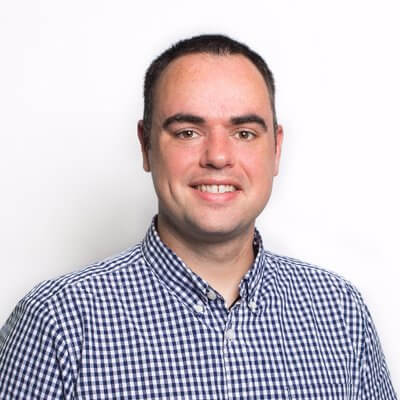 Ramin Edmond
Ramin Edmond is the former Content Strategist for GaggleAMP. Outside of work, Ramin likes to run, hike, and take pictures of Boston's best views. You can get in touch with Ramin by connecting with him on LinkedIn.
Thinking About Starting an Employee Advocacy Program?