The 'AMP Up Your Digital Marketing' Podcast Presents:
The Role of the C-Suite in Social Media Marketing
Neville Hobson is an independent communications consultant. Neville recently joined AMP UP Your Social Media's host Glenn Gaudet to discuss the role of the "C Suite" in social media marketing and how to communicate social media benefits to them. He also discusses the differences between the US and Europe with respect to social media.
"When it comes to content marketing, have a plan. "
Neville provides insight into how to get the most from your social media and content marketing:
Not just black and white. You have to look about the complex picture of social media. It's not enough to just participate in social media; it's not just going through the motions. It is about using social media and content marketing to listen to the clients and consumers. You need to know the difference between engaging and selling. You need to engage, listen and then do something about it.
Involve the C Suite. Many people use social media, go through the actions and listen to their audience, but don't follow through and make changes. This is a leadership issue. While it does depend on the company, you need to understand the connection between engagement and building a community. You need to share this with the C Suite and relay it into terms that reflect the overall goal. Like PR, social media has a soft value that doesn't break down into a monetary value.
Have a plan. The biggest challenge in the areas of content marketing, especially, is a lack of a plan. When social media teams were polled 50% responded that a lack of a strategy was the greatest challenge. If you set up a clear plan, you will be able to establish measurement goals and then address other goals, like budget. What is your overall social media and content marketing strategy?
Listen to Neville's podcast here.
Subscribe and get the AMP Up Your Social Media podcast on iTunes or listen below. Tweet about the show using #AUYSM or Tweet at us @AMPUpSocial. AMP Up Your Social Media is a proud member of the FIR Podcast Network.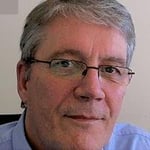 About Neville Hobson
Neville Hobson is a strategically-minded, entrepreneurial communication practitioner with over 25 years' global experience in public relations, marketing communication, employee, compensation and benefits communication, and investor relations. He is a communicator, a freelance writer, author, blogger (since 2002) and podcaster (since 2005) with immersive practical experience in digital communication especially social media; he's also an event organizer and online community builder; an educator, interviewer and speaker on digital media trends that matter to organizations.
With his blog www.nevillehobson.com, Neville analyzes and discusses trends, behaviors and practices in digital communication to help you understand what they mean for people and organizations. He is also the co-host to the weekly podcast FIR.
AMP UP Your Social Media is sponsored by:
GaggleAMP - Empower your employees, partners and resellers to amplify your social media.
SafeLinks - Know when your links on social media messages fail before you lose out on the people clicking on them.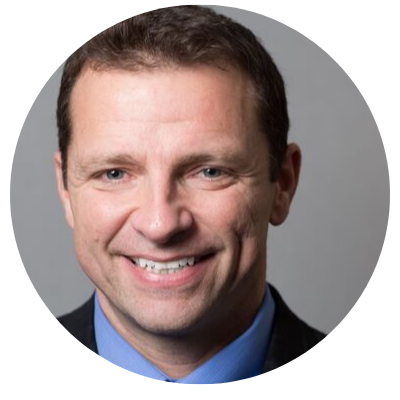 Glenn Gaudet
Glenn Gaudet is the CEO of GaggleAMP. He and his team help companies get the most out of their social media efforts with solutions that help to amplify and analyze employee advocacy efforts. Glenn is also a passionate podcaster and host of AMP Up Your Digital Marketing and the author of Connection, Community & Conversation: Making Social Media Work for Your Business.
Thinking About Starting an Employee Advocacy Program?