The 'AMP Up Your Digital Marketing' Podcast Presents:
LinkedIn Tips from The LinkedIn Diva Lori Ruff
Lori Ruff, known as the "The LinkedIn Diva," is one of the most-connected women on LinkedIn. Forbes has twice included her to their Top 50 Social Media Power Influencers (#9 woman). Ruff joined our host Glenn Gaudet on AMP Up Your Social Media for a closer look into LinkedIn and how both individuals and business can use the platform by establishing a strong and connective network.
Ruff claims there are three reasons for her success: Passion. Persistence. Courage. Ruff is passionate about using LinkedIn to help B2B companies empower their sales and marketing efforts, most particularly their networking efforts to make their business goals achievable.
If you currently manage a corporate or business LinkedIn account you have the opportunity to represent the voice of that organization. Here are a few tips from Ruff on how to maximize the effectiveness of LinkedIn:
Don't copy and paste content from your website to your LinkedIn page or groups. You want the LinkedIn page to tell a story about how you help your clients' experiences and attitudes toward your company. Make it conversational.
Post status updates that include a picture, but don't post the same picture with every update!
Engage people and provide great content. Some of the best company pages talk about the company, but also talk about what their followers and customers are interested in.
Encourage employees to share the posts from the company page. Sharing of posts shows that employees believe what the company stands for and sends an incredibly strong message to new engagers.
"The number one thing you can do, because no matter where you are in social, people will always come back to LinkedIn to find out who you are as a person and a professional, is update your LinkedIn profile... Polish it. Make sure its current. But, make sure your summary is first person--conversational! LinkedIn is a networking environment and people are there to meet each other. When people come to meet you they are not looking for a marketing brochure, they are looking for a relationship and there is nothing more powerful than having that in place and ending with a call to action with 'Here's how you can reach me…"
Listen to Lori's podcast here.
Subscribe and get the AMP Up Your Social Media podcast on iTunes or listen below. Tweet about the show using #AUYSM or Tweet at us @AMPUpSocial.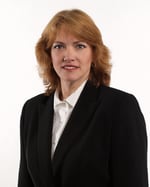 About Lori Ruff
Lori Ruff is the CEO of Integrated Alliances, a globally recognized expert in Social Media and LinkedIn training. Lori is an active speaker, trainer and online business reputation consultant, with a 15 year career in international corporate and conference training. Lori charms audiences as she wows them with her deep understanding of what people want and need to know about LinkedIn & Social Media. These highly engaged audiences, as large as 1,800, have experienced the captivating, energetic wisdom of Lori Ruff. Lori is also the co-author of the published book Rock the World with your Online Presence.
If you are interested in learning more about how Lori Ruff or how you can take control of your online presence, you can access valuable free training at http://RockLinkedIn.com or find her online: LinkedIn Facebook Twitter Google+
AMP UP Your Social Media is sponsored by:
GaggleAMP - Empower your employees, partners and resellers to amplify your social media.
SafeLinks - Know when your links on social media messages fail before you lose out on the people clicking on them.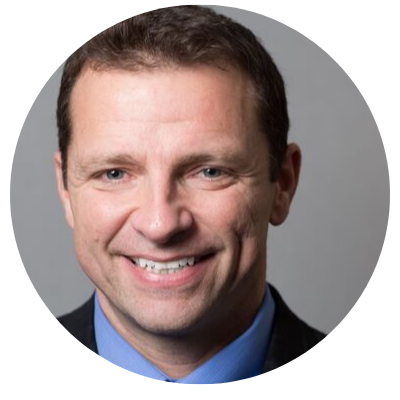 Glenn Gaudet
Glenn Gaudet is the CEO of GaggleAMP. He and his team help companies get the most out of their social media efforts with solutions that help to amplify and analyze employee advocacy efforts. Glenn is also a passionate podcaster and host of AMP Up Your Digital Marketing and the author of Connection, Community & Conversation: Making Social Media Work for Your Business.
Thinking About Starting an Employee Advocacy Program?