The 'AMP Up Your Digital Marketing' Podcast Presents:
Inside Cision's Social Media Strategy with Lisa Denten
Lisa Denten is the Social Media Manager & Content Creator at Cision. She recently joined AMP UP Your Social Media's host Glenn Gaudet to discuss how she implements Cision's social media strategy. Lisa discusses what kind of content she looks for, how they share it and how they engage their employees to share their social media.
"We write our content around solutions to problems, so that when people are searching for that, they are able to find it."
Lisa offers a few tips on what to share and how to engage your followers:
The rule of thirds. Try implementing the rule of thirds; one third of what you share should be unique content, another third of what you share should be industry news, and the final third should be engaging the audience.
Deliver value. The purpose of social media is to market the company; but more than that the community will build itself if you are delivering value to your followers.
Appeal to followers. When sharing external sources on social media, be sure to include the headlines and links as well as the handles of the writer and the source. Don't promote an item or a brand, instead share advice. This will allow you to develop a relationship with others in the industry as well as appeal to your followers.
Listen to Lisa's podcast here.
Subscribe and get the AMP Up Your Social Media podcast on iTunes or listen below. Tweet about the show using #AUYSM or Tweet at us @AMPUpSocial. AMP Up Your Social Media is a proud member of the FIR Podcast Network.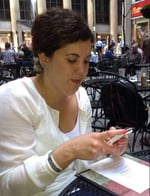 About Lisa Denten
Lisa Denten is the social media manager at Cision and is located in the Chicago office. Before joining Cision in February 2008, she worked for The Joliet (Ill.) Herald News and before that, she worked at The Item in Sumter, S.C., as a copy editor and page designer. She has a bachelor's degree in journalism with minors in English with an emphasis in writing and women's studies from St. Ambrose University.
About Cision
From freelancers to the Fortune 500, the world's communicators look to Cision to make sure their message succeeds. Cision provides PR and media solutions - including software, services and tools - to help navigate the changing media landscape and cover every angle - from beginning to end, around the globe. All delivered through CisionPoint, our integrated, award-winning on-demand software solution.
AMP UP Your Social Media is sponsored by:
GaggleAMP – Empower your employees, partners and resellers to amplify your social media.
SafeLinks – Know when your links on social media messages fail before you lose out on the people clicking on them.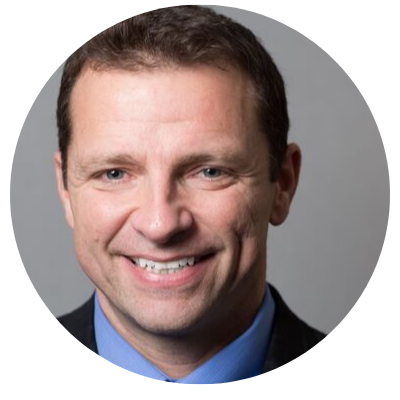 Glenn Gaudet
Glenn Gaudet is the CEO of GaggleAMP. He and his team help companies get the most out of their social media efforts with solutions that help to amplify and analyze employee advocacy efforts. Glenn is also a passionate podcaster and host of AMP Up Your Digital Marketing and the author of Connection, Community & Conversation: Making Social Media Work for Your Business.
Thinking About Starting an Employee Advocacy Program?