The 'AMP Up Your Digital Marketing' Podcast Presents:
Integrating Digital Media via Twitter
Mark H. Cohen is a traditional marketer, boasting a history in marketing in the early 90s. Since then, he's started his own agency called Colloquy Digital, LLC and focuses on digital strategy, planning, production and integrated marketing services. Mark recently joined AMP UP Your Social Media's host Glenn Gaudet to discuss digital strategy and execution and its integration with your business!
"Figure out how to create your own content on a regular basis. [...] Social media is all about the power of content and brand storytelling."
Mark discusses tips for integrating digital media via Twitter into your social marketing:
1. Regulate speech on social media. Many times companies work within a regulated environment and are unsure of how to bridge that gap into social media. Apply the same principals you'd use for non-social internet pages and emails to social media as well. The lines are still blurred, so it's ultimately left up to compliance officers and legal teams depending on the industry. While interpretation is left to them, finding a balance between playing it safe and stepping outside the box.
2. Don't forget disclosures. Use the right disclosures to share content that you'd otherwise be too cautious to share to get to the heart of the content. Get involved with content curation; As long as you're not endorsing the content and use a disclosure. You can share great content about what you support without breaching regulation.
3. Utilize your Twitter background. 140 characters is many times not enough space to get your point across, especially when you are adding a disclosure to your content. Instead, put your disclosure in the background of your Twitter profile as a cure-all for any content you post. This way you aren't using precious space in your feed while still following regulation!
4. Support employee engagement. Many times, employees are looking to post individual content for the organization, and the result is a genuine post! Foster employee development while training them on disclosures. Content curation can be difficult, and individual employee content can be a wealth of internal brand marketing voice!
Listen to Mark's podcast here.
Mark would love to hear from you! Chat with him on Twitter.
Subscribe and get the AMP UP Your Social Media podcast on iTunes or listen below. Tweet about the show using #AUYSM or Tweet at us @AMPUPSocial. AMP UP Your Social Media is a proud member of the FIR Podcast Network.
About Mark Cohen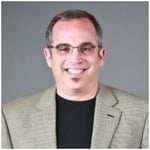 A native New Yorker and father of three, Mark is both a family man and business professional. He focuses his spare time on giving back to the community and is a board member of several organizations. A self-professed bourbon connoisseur and lover of ethnic food, music, and the outdoors, Mark is both down-to-earth and other-wordly!
AMP UP Your Social Media is sponsored by:
GaggleAMP – Empower your employees, partners and resellers to amplify your social media.
SafeLinks – Know when your links on social media messages fail before you lose out on the people clicking on them.
Never Miss an Opportunity to Engage
Social Marketing Tools to Engage with Influencers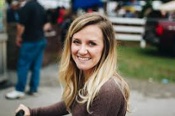 Stephanie Hacker
Stephanie Hacker is the former Content Writer at GaggleAMP.
Thinking About Starting an Employee Advocacy Program?