The 'AMP Up Your Digital Marketing' Podcast Presents:
How to Involve C-level Employees in Social Media Marketing
Brian Basilico started his first business - a recording studio - at age 18. After working for AT&T, he worked in recording and eventually worked with an agency in interactive marketing. 13 years ago, he opened his own business focusing on the trifecta of websites, analytics, and social media. Brian recently joined AMP UP Your Social Media's host Glenn Gaudet to discuss social media marketing and how it relates to C-level employees.
"Education is one of the best ways to get C-level people…[to use new social media techniques]. It's even more powerful if you can show a competitor doing that!"
Brian talks about ways to help CEOs and businesses understand how to develop a social media strategy:
Establish your market. Knowing how to sell your product and how to utilize your marketing platform is all based on who your market consists of. People want to connect with businesses, so developing a presence through content helps to put a face to your business. Even if your marketing team is posting on behalf of the CEO, take the time to connect with and establish your market. Look for opportunities to utilize social media components to improve upon your traditional methods.
Post in industry-specific groups. Even if your content is mostly informational, find content that creates a connection and engages your market. Build a reputation with skilled people in the industry in order to gain traction in the market and to gain a response. If you don't have an industry-specific group to post to, create your own!
Plan ahead. When you attend conferences and industry-related groups, take the time to plan ahead and meet up with folks who plan to attend. Then, when you attend the event, you can solidify the connection and develop the relationship further.
Maintain the relationship. While many companies may be overzealous off the bat when it comes to their social media marketing, many falter over time and forget to maintain the relationships they've created. Partners, vendors, and clientele remain loyal to those who maintain and strengthen the relationship over time, so don't let these efforts fall by the wayside.
Listen to Brian's podcast here.
Brian would love to hear from you! Chat with him on Twitter or find him on Facebook!
Subscribe and get the AMP UP Your Social Media podcast on iTunes or listen below. Tweet about the show using #AUYSM or Tweet at us @AMPUPSocial. AMP UP Your Social Media is a proud member of the FIR Podcast Network.
About Brian Basilico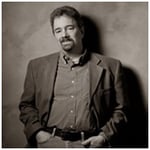 Brian is an internationally recognized best selling author and sought after speaker on the topic of Social Networking, Relationship Marketing, and Internet Marketing for Business. With over 30 years experience with running businesses, he has a unique perspective on traditional and new marketing tools that help businesses make the most of their internet marketing efforts. He's also a social advocate, webmaster, and leader of an independent ministry.
AMP UP Your Social Media is sponsored by:
GaggleAMP – Empower your employees, partners and resellers to amplify your social media.
SafeLinks – Know when your links on social media messages fail before you lose out on the people clicking on them.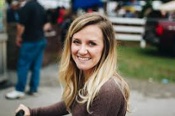 Stephanie Hacker
Stephanie Hacker is the former Content Writer at GaggleAMP.
Thinking About Starting an Employee Advocacy Program?