The 'AMP Up Your Digital Marketing' Podcast Presents:
Employee Activism: How Culture and Values Support Thriving Companies
Social media has elevated discussions and awareness towards causes. The unemployment rate is low, meaning employees have more options. And younger millennials and Gen Z have not only entered the workplace, but also are now becoming managers, senior leaders, and in some instances, CEO's. You might be thinking, okay - what does any of this have to do with me, and the answer would be "a lot."
Employee activism is on the rise and these employees are passionate about transparency, holding true to values, and doing the right thing. They are the employees you want - articulate, passionate, and they do it because they care about the company. And they are also the ones that every marketer, communications professional, senior leader, and CEO need to keep their eyes on as they can be your biggest cheerleader, and your greatest heartache.
In this episode of AMP Up Your Digital Marketing, Glenn Gaudet speaks to Sharon McIntosh, former Vice President of Global Internal Communications at PepsiCo and President of And Then Communications about the rise of employee activism. Here you'll learn from Sharon:
Why company values are more than just writing on the wall.

How do you take the pressure out of the balloon when your values say X and you did Y?

After the shoe drops with an employee activism event, how you can go back and retroactively implement changes and learn for future use.

When personal values become workplace values.
Understanding your listening strategy for the organization, and making it a shared responsibility, is important for every organization. We have to get better at not trying to control the conversation - it's just not the direction companies are going in. Rather we need to do a better job at listening and driving a change for the right reasons. It's a whole new world - have a conversation and a dialogue.
Sharon's Bio: Former Vice President of Global Internal Communications at PepsiCo, Sharon McIntosh, is a seasoned employee communications professional, now leading her own organization, And Then Communications. As President of And Then Communications, she champions employee engagement and change communications to drive success stories for her clients. Sharon can be reached on LinkedIn, Twitter, or on her website.
Want to appear on AMP Up Your Digital Marketing? Contact Us and let us know how our listeners can benefit from hearing your message.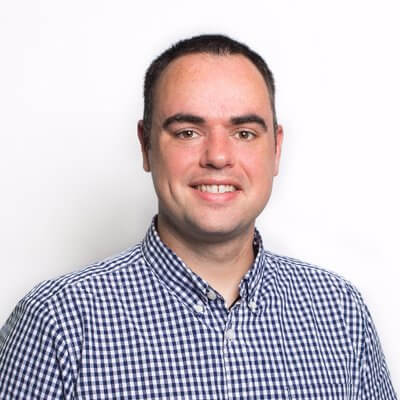 Ramin Edmond
Ramin Edmond is the former Content Strategist for GaggleAMP. Outside of work, Ramin likes to run, hike, and take pictures of Boston's best views. You can get in touch with Ramin by connecting with him on LinkedIn.
Thinking About Starting an Employee Advocacy Program?