The 'AMP Up Your Digital Marketing' Podcast Presents:
Social Media Strategies with Neal Schaffer
Neal Schaffer is a social media consultant who has been helping businesses with their social media strategies since 2010. Neal started his career in marketing and sales in Asia. When he returned to the United States, he essentially had no business network outside of Asia, which led him to turn to social media to find more local connections. His blog, Maximize Social Business, was organically born from this transition in his life and his passion for social media has blossomed into a passionate career. Neal recently joined AMP Up Your Social Media's host Glenn Gaudet to discuss social media strategies and content creation.
"Celebrate and engage with your fans. Take the extra step and appreciate and value those people that engage with you."
Neal suggests asking these questions to yourself when it comes to creating content marketing:
What does your company have to share?
What resource can you become?
What are you going to talk about in social to help promote your own company's ROI?
Listen to Neal's podcast here.
Neal would love to hear from you! Chat with him on Twitter or connect with him on LinkedIn.
Subscribe and get the AMP Up Your Social Media podcast on iTunes or listen below. Tweet about the show using #AUYSM or Tweet at us @AMPUpSocial. AMP Up Your Social Media is a proud member of the FIR Podcast Network.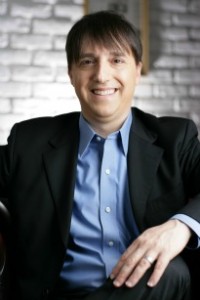 About Neal Schaffer
A Forbes Top 50 Social Media Power Influencer two years in a row and creator of the leading social media for business blog Maximize Social Business, Neal is a global social media speaker who has spoken on three continents and also teaches as part of the Rutgers University Mini Social Media MBA Program. As an author, Neal is best known for his definitive book on social media strategy creation, implementation, and optimization "Maximize Your Social: A One-Stop Guide to Building a Social Media Strategy for Marketing and Business Success" (Wiley) but has also published two other award-winning and critically acclaimed social media books: "Maximizing LinkedIn for Sales and Social Media Marketing" and "Windmill Networking: Maximizing LinkedIn."
As a leading social media speaker, Neal currently speaks on social how to maximize social business at dozens of corporate, professional associations, and online events each year. In parallel, he continues to consult with, coach, and train clients on strategically leveraging social media for their business. Since launching his social media strategy consulting business in January 2010, Neal has worked with dozens of companies, from small startups and solopreneurs to Fortune 500 enterprises and a Grammy Award-winning celebrity.
AMP UP Your Social Media is sponsored by:
GaggleAMP – Empower your employees, partners, and resellers to amplify your social media.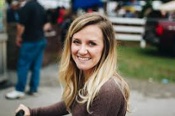 Stephanie Hacker
Stephanie Hacker is the former Content Writer at GaggleAMP.
Thinking About Starting an Employee Advocacy Program?