Whether you think your organization is affected by the coronavirus pandemic or not, you need to adjust your marketing strategy and messaging accordingly.
This pandemic touches every business and organization out there, directly or indirectly. You cannot continue your marketing strategy or brand messaging as if nothing happened, and you must adjust. For example, if you're promoting a trip, a meetup, or something similar, it's time to shelve those promotions for a while.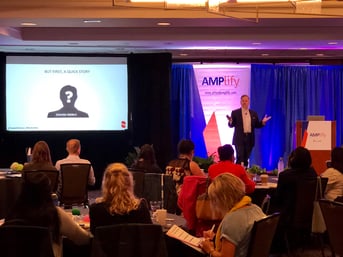 Your marketing team might typically lean heavily on events and conferences for leads and revenue, but the coronavirus pandemic forced you to change your marketing approach on the fly. Maybe you've already committed part of your budget towards advertising for these events or a downpayment for a venue, and you can't get 100% of your money back. Now, you'll need to find a way to shift towards another avenue of making up at least some of those leads whether it be through a digital event, webinars, leaning more on social media marketing, and more.
Maybe you weren't planning an event and you don't feel any pressure at all. But chances are, many of your customers do. If your customers aren't doing well, you'll know soon enough.
On The Sales Therapy Show on LinkedIn Live, host Greg Rosner, CEO of pitchkitchen.com, and Glenn Gaudet, CEO of GaggleAMP, spoke about how this pandemic will force your organization to shift your marketing strategy and messaging.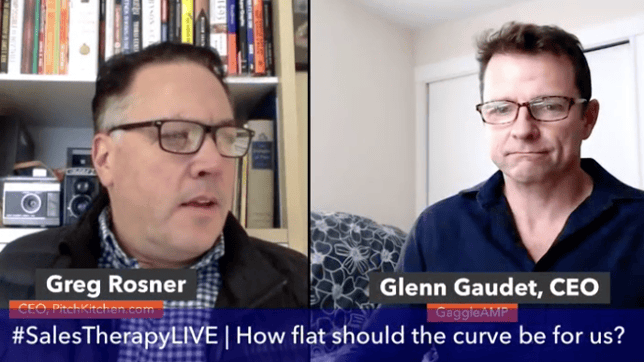 Your Business is Connected to Your Customers
Even if your marketing team doesn't utilize events, and the coronavirus pandemic hasn't touched your bottom line yet, it could soon. This could be from lost opportunities, existing customers being forced to discontinue a subscription, and more.
"Some of the CEOs that I'm speaking to right now, they're [saying] 'yea, things are great….we're fine. We're fine.' And I feel like somethings off with that," Rosner said. "Something is amiss. And what's missing from that equation is their customers. There's no way you were tuned in to your customers if you're thinking that you're fine. Each business is inextricably tied to every other business."

If your customers are not doing well, then you're not doing well either. If any of your customers are hurting or losing money because of the pandemic, then it could catch up to you soon. You need to change your marketing strategy and messaging. Your communication approach should be that you're here to help. Now is not the time to sell or pitch to people. Now is the time to support.
Adjust Your Marketing Strategy For Long-term Results
The coronavirus pandemic caused a lot of problems extremely fast. You may instinctively look to adjust on the fly to still gain some short-term wins, but that is not the right strategy.
Rosner says that planning for the short-term will catch up to you eventually, whether it's next week or next month. You should adjust your marketing approach and implement a plan this week that'll help you weeks and months from now. That way, even if you go through some hard times in the short-term, you'll have some wins to look forward to down the road. You'll strategically build yourself a light at the end of the tunnel.
Right now your customers might need help, so we need to be here for them, Gaudet said.
"How do I add value that isn't going to put them more at risk financially?" He said.
Gaudet is the CEO of GaggleAMP, an employee advocacy platform. It allows marketing departments to suggest to their colleagues around their organization actions they can perform on social media to help promote themselves and/or the brand.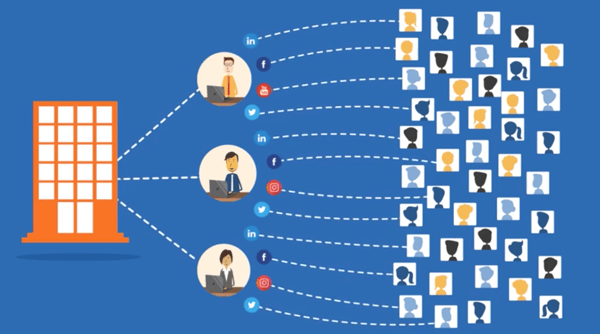 As a Saas platform, customers pay for it on a per-user/per-month subscription, which allows GaggleAMP to help its customers through this tough time.
"We started talking to our customers, and...we opened up subscriptions so they can get more and more people on [GaggleAMP] during this crisis," Gaudet said.
Each existing customer gets unlimited seats of GaggleAMP at no extra cost to them, and GaggleAMP doesn't expect anything in return.
This is a huge help to any organization. If they lost out on a chunk of their marketing budget on event marketing, they can now make up some of those losses through social media marketing. More users in an employee advocacy program means more engagement on social media posts and exposure to increased leads, but this offer allows them to do it at no extra cost.
So, what's in it for you if you do something like this?
"That's the long game," Rosner said. "The relationships and the trust that's being built right now with your customers...that's the trust you're building for the long game. You're going to look back with those relationships with those customers and say, 'remember that time we went through that tough time together and we helped each other through it?' That will make the future business that much stronger."
Businesses Must Adjust Overall
It's not just your marketing strategy that will adjust for this pandemic, it's your overall business operations, too.
If you're like most organizations, all your employees are working from home right now due to this pandemic. Many organizations already had the tools in place to allow employees to work from home, whether it be Zoom, Slack, Box, Google Suite, and other cloud-based business applications. Some companies didn't allow employees to work from home before, but they've had to adjust on the fly and get these tools quickly.
Companies that have these tools in place won't have to adjust on the fly and they won't skip a beat. It's business as usual, just with a little more time at home.
"There are a lot of companies that are not used to managing a fully remote setting," Gaudet said. "But a lot of companies have been doing this for years and they're going to have an advantage."
When this pandemic is finally over, what will change? Will your business processes go back to the way it was? Or will it continue to allow people to work from home? Companies will be more digital, work more remotely, utilize cloud applications, and we may even see more remote offices.
"People who never worked remotely before, are doing it now," Gaudet said. "When we get to normal, [after employees] showed they were productive working from home, will they have a little more leeway to work from home in the future?"
By the time this is all over, more companies will be digitized, use more cloud-based collaboration tools, and allow employees to work remotely. In the meantime, you'll need to optimize your internal processes to be able to do this in the short-term, and adjust your marketing approach and messaging so you can be successful in the long-term.