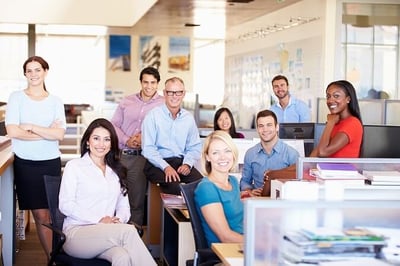 Your social media strategy should be a well-planned and executed marketing technique, but the real test comes when the analytics are calculated. Utilizing your employee advocates correctly and providing them with content that is both interactive and engaging may be the key to creating networks that do more than just observe. Here are 4 tips to help you do just that.
Provide employee advocates with content that encourages social engagements. While employees may post items that are personable versions of company posts, they need links and sites that promote engagement. For instance, don't forget to add the social media icons for users to click and interact with! Have calls to action and easy-to-find buttons to direct users to the icons. At the same time, know when enough is enough. Too many buttons can actually decrease the likelihood of users sharing content.


Release large amounts of highly-interactive content that employees can utilize for themselves. For instance, a company blog can be analyzed and redistributed by employee advocates, directing users to click through to the original blog. Intriguing and interesting posts can be derived more easily when the original content itself is both intriguing and interesting! Set your employees up for success, and drive social engagements by creating unique content from the company.


Use the personability of your employee advocates to increase social engagements. For instance, create a policy system that encourages employees to create unique posts rather than simply sharing company posts. Trust between users and employee advocates comes from genuine posts, and you'll see further engagement when users perceive employee posts to be more personable.


Consider streaming social feeds from employees directly to your site. This helps to create interactive loops of users between an original social media site and your company website and then from your website out to the networks of employee advocates. The more compelled users feel to click through the sites and see what employees have to say about your product, the more engaging your social media strategy becomes!
GaggleAMP's goal is to ensure that your employee advocates are, among many things, increasing social engagements from users in their network.
How have you used employee advocates to increase your social engagements?
GaggleAMP is another great way to increase social engagements
Register for your FREE trial today!