Many large companies - maybe even your own - have dipped into the realm of employee engagement in social media. Perhaps you've asked staff to share posts, like your page, or even write blogs! You want to motivate, not force, employee engagement in a free environment.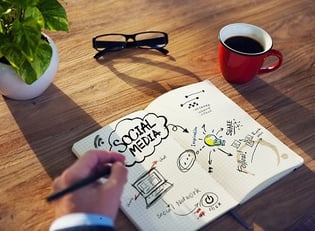 Content creation is an investment on the employee's part. Rather than a simple click and share, content creation involves an investment in time and efforts. This isn't realistic for most businesses. Employees simply don't have the time to create original content, which is why so many of our users love GaggleAMP. GaggleAMP offers the ability for a single user or team to create content and push it out to the rest of the employees for easy accessibility. Although, if you have a few employees that are eager to help with content creation or are looking to increase their social influence, offer these tips to help them create content:
Build their personalities. Your employees are individuals, and their personalities can differ drastically. Have a 'techie' who loves the mechanics behind your product? They can create videos showing some of the behind-the-scenes ongoings! Have a social butterfly in customer service? Empower them to reach out to customers in a personal and heartfelt connection. Social media is the human side to your corporate business. This is for employees to shine on a professionally personal level!
Define their goals. Your employees are natural stakeholders in your business. Make sure they understand that their goal is not to 'sell' the product via social media but rather to create content as an individual with a personal tone and genuine advocacy.
Always take the time to train employees before embarking on the path of staff social media engagement. Help direct them by creating campaigns and loose schedules, and don't punish them for not posting about 'xyz'; You want to empower, not restrict! Ensure that you take the time to thank them for their participation and highlight their achievements when analytics reflect their efforts. Recognize and reward active and engaging employees to ensure further growth and positive morale. Social media is the human side to your corporate business. This is for employees to shine on a professionally personal level!
Do you have employees that are eager to help with social media content and engagement? Do you require social media engagement, or is it an 'opt-in' method of participation for your staff?
Three more tips for a successful social media strategy!
By tapping into your employees, your social media strategy can see exponentially greater results in terms of lead generation, user action and brand passion.