We are very excited to announce that this May we will be holding annual AMPlify conference outside of Boston, MA. AMPlify will put leading practitioners at your fingertips, guiding you towards the best routes of success when it comes to engaging users. At AMPlify, you will hear from leading practitioners from companies such as Informatica and Thomson Reuters on how to engage stakeholders and what they have learned from leveraging their own stakeholder communities. Gaggle Managers and social media marketing professionals alike will address issues such as employee advocacy, employee engagement and partner engagement, helping you to combat these unique challenges head-on.

Through consulting, education, and research, our AMPlify event is just another solution to help your social media strategy achieve its fullest potential. Through GaggleAMP and AMPlify, your marketing strategy can be tailored to gain and sustain the most engagements possible!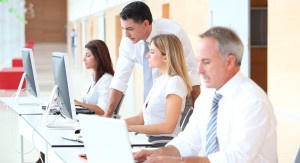 As a successful part of a professional social community, your brand is responsible for engaging users. By leveraging the potential reach of employees, customers, and partner accounts, your marketers have the ability to boost the success of your presence on a variety of social platforms. GaggleAMP's solution gives companies the boost they need to widely distribute their content and messages by creating a network of people (what we call a "GaggleTM") that share, Tweet, and post company-created messages and content.