Larger companies have a massive advantage when it comes to employee advocacy, because they have a larger pool of employees to work with. Employees are a largely untapped resource when it comes to social media strategy. Many companies are hesitant to ask their employees to talk about them on social media, but these businesses are missing out on an incredible opportunity.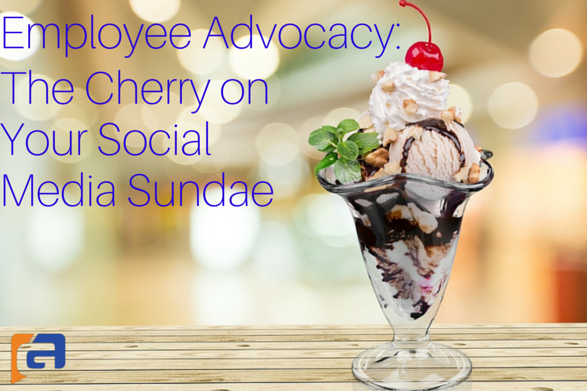 As many as 50% of your employees are already talking about your company on social media, so the willingness to participate is there. What you need to do is harness that participation and use it to share your key messages. This amplifies the impact of your existing messaging.
Glenn Gaudet, President and Founder of GaggleAmp Inc. says, "It doesn't take a lot of employees to have a tremendous impact in amplifying your content."
Employee advocacy can potentially drive as much content as paid marketing strategies, but it does so for a fraction of the cost. Depending on the size of your company, employee advocacy can help you get thousands of dollars (or tens of thousands) more in value from each piece of content that you share when you compare it to the cost of achieving the same amount of traffic via paid search advertising. Multiply that by all the content you create for your social media strategy, and the results can be truly impressive. Even better, it's not just a tool to replace paid advertising.
Employee advocacy has the power to impact a number of different areas in your organization. From HR to Sales, engaging your employees to advocate on the company's behalf can boost morale, lend a sense of pride, create a feeling of group ownership and strength of brand….and put money in the bank. You might be able to succeed on social media without using employee advocacy as part of your strategy, but it is easier to achieve success by engaging employees to actively support you on social media. Now you see why we call it the cherry on top of your social media sundae, and why we get so excited about it!
Download our eBook for tips to boost your social media results with the help of your employees.