In times of crisis, many turn to their employees to help soften the blow, retain customer trust, and rebuild broken relationships. In fact, this idea is well-founded as employees are not only experts in the field, but they also have personal investment in the cause! Organizations such as political campaigns often have employee advocacy policies in place, but many times companies that offer products and services don't. When designing an employee advocacy program for your company, here are some tips to keep in mind that will help enforce responsibility while encouraging business-saving championing on social media during times of crisis.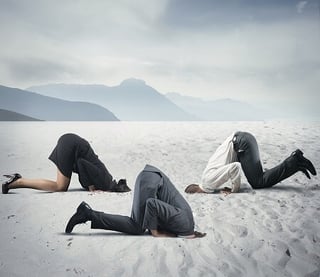 Policy and Training
Depending on the size of your company, it may simply not be feasible to have all of your employees acting as advocates, as there should be some type of training in order to advocate on behalf of your brand. There's simply too much at stake. Have a firm and encouraging policy designed to protect your business while supporting individual growth, and stick to it! If you're unsure of your limitations or where to get started, head over to the Association of Corporate Counsel for some tips on the legal perspectives. When it comes to the inevitable crisis, have a small advocate workforce that is specifically trained to handle the situation and handle the complex issues.
Create a Marketing Mix That Involves Employee Advocates
A first response during a time of social media crisis is often to turn to your employees to help put out the fire. The problem exists when these employees don't know what you expect from them and where their boundaries lie. Evolve ALL of your marketing (not just crisis-mode) to include your employees who have social capital, are treated as insiders, and who are transparent about their employment with your company. All proactive marketing programs should include these employee advocate insiders in social media - and if they are already active on social, they will have a better idea on how to handle a crisis when it arises and their audience will be more likely to listen.
Allot Appropriate Time
While some employees may simply promote your brand on their own time and perhaps for the benefit of their own sales, any employee that you train for times of crisis will inevitably need to spend some of their workday on social media doing what they're trained to do - promote your brand. Are you expecting the employees to take time on their Saturday off to advocate on social media for you? Have a hard look at your goals and how you'd like to support your advocacy program - and realize that this may involve a little give-and-take between your employee and you. Crisis know no time limitations, and your trained crisis group will want to be ready when the time arises.
Your employees are your best resources in a time of crisis. Select your crisis-management core and train them in the complexities of the situation. Design a policy to encourage responsible social media activities, and understand that the crisis may arise during work hours or while off the clock.
During a crisis, GaggleAMP can help you amplify your messages through your employees, partners and customers. Need to send out a recall message or want to set a rumor straight? Use your Gaggle to help spread the word quickly and to as many people as possible.
Have you ever encountered a crisis on social media that you simply couldn't stop on your own? How did you handle it? Did employees help?
Let GaggleAMP help!
If you are dealing with a crisis at work and need to announce a recall or address a rumor, let GaggleAMP share your message.