Social media events are only as effective as their attendance and engagement, and both can be improved through the use of appropriate social media marketing tactics. There are several social media platforms that can be utilized even if an event is exclusive to only one. Drawing users from a multitude of social media websites can help your company gain traction during events and boost event attendance.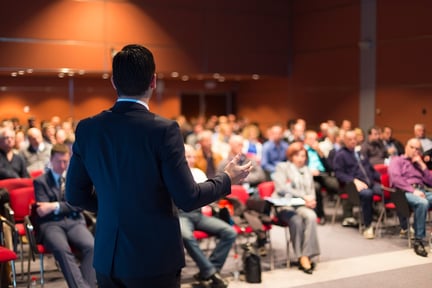 Getting everyone connected to your event takes more than simply posting the event itself on its respective platform. Indeed, users who may not typically use the same platform that the event will be hosted on may be drawn to it if it's marketed correctly! Here are some basic ways to utilize each website to boost your event's attendance.
Facebook - If you don't have a presence on Facebook, then you're missing out on a huge chunk of your social potential. On Facebook, you can create an event page that includes all the details of the event, even if it's not going to be hosted on Facebook. Promote that event page through regular Facebook postings, and engage users who plan to attend and who ask questions!
Twitter - Creating a special Twitter hashtag for your event helps to distinguish those posts from others. You can use Hootsuite to schedule and automatically post to Twitter leading up to your event as well !
LinkedIn - This is especially crucial for B2B businesses, as LinkedIn focuses on business-minded professionals. Create a LinkedIn group (the how-to is here), and send invitations to users. You can encourage members of the group to invite other users, extending your reach beyond your immediate connections!
Google+ - While many see Google+ as superfluous and simply not worth the time, a following of even 20-30 makes it worth keeping. Google+ has an event page similar to Facebook, and it only takes a few extra minutes to go the extra mile. With the potential to gain even a few more attendees, you should definitely set aside time to promote on Google+.
Pinterest and Instagram - These are visual-based platforms. You'll need a well-stocked database of relevant photos to really succeed on these two sites, and you can link the photos to your event page or homepage as well! If your target audience is mostly female, then Pinterest is a definite must-have on your event marketing list.
No matter where you make event pages, make sure that the event is 'open' to any user (rather than just your followers or friends). This ensures that the potential is virtually limitless and that your event can be attended by anyone. Post more often as the event nears, and tag users and members where appropriate. Utilize your advocates to further extend your social reach, and you'll be sure to see the results in your improved event attendance!
What have you done in the past to promote event attendance on social media?