Social media marketing is all about extending your reach through appropriate use of various social media platforms, but many times Google+ is left to the backburner. With a reputation for being less followed, less engaging, and less appealing to users, many brands find that taking the time to create an active Google+ account is simply useless. In fact, that idea cannot be further from truth, and we at GaggleAMP are here to help you enhance your social media strategy by ensuring that your Google+ account is reaping the most benefits and maximizing its potential! With 250 million+ users, Google+ can amplify your message and extend your social reach.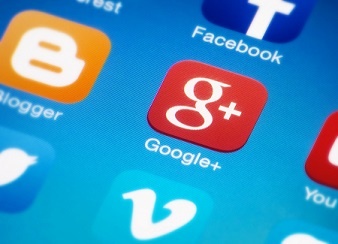 As with any social media website, your About page holds the key to optimization.
Create concise and engaging content on this page draws users to your brand.
Use keywords for SEO purposes, use links in this page wherever appropriate.
Use easy-to-read bullet points and lists to keep users engaged, as essays of information will easily draw users away from your page and on to something more interesting.
Google+ is a growing network of users, and its growth is bound to continue as all Gmail users are required to create a Google+ account. The key is to tap into the active evangelists of Google+ to promote and amplify your message, effectively enhancing your social media efforts. First, you'll want to search for users who are active and posting content that is related to what you're brand represents or what you're interested in. In the top toolbar, you can type in hashtags or keywords to pull up the content related to it.
While all the results may not be exactly what you're looking for, they are a wide-net cast of related information. Click on the users related to posted content to find folks who are most engaging; These are the people you'll want to tap into, as they hold the most potential for extending your reach effectively.
As with any social media strategy on any platform, posting engaging content that is optimized for your ideal user and interacting with users who are responsive is the key to tapping into networks and gaining a loyal following. Truly, this is the key to lead generation! With a technical nature, Google+ users typically find value in professional posts. Communities are keyword enhanced, so utilize those hashtags and keywords to optimize your chances of tapping into these networks of users!
Do you use Google+? How do you reach more users on Google+ that differs from your strategy on other social media sites?
Amplify your content.
Leverage your employees to amplify your current social media efforts.