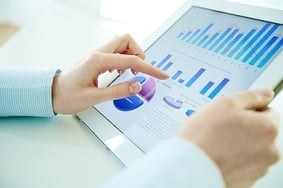 Ever wonder how long a Tweet is good for? We did. Being the analytical geeks that we are, we decided to do our own research. The analysis brought us to the conclusion that the average life of a Tweet is about 48 hours.
There are ways to extend the life of a Tweet that include hash tagging and mentions, so we did our analysis using a baseline of Tweets that had neither. Here are the specifics:
Using GaggleAMP's data warehouse, we looked for Tweets that had the following characteristics:
No hash tags
No mentions
A URL (allowing us to track clicks)
Shared only once (meaning posted to Twitter by only one person)
This was a difficult exercise as most of the messages that Gaggle Managers post get shared by many people, have hash tags and contain mentions. That said, we did find a variety of Tweets that crossed Gaggles and with a variety of message types. Some messages were corporate in nature and some were more personal. We did not see a noticeable difference with regard to the content of the message when it met the criteria listed above.
This analysis was based on click through activity. There are other factors such as re-tweets and replies that are interesting to look at. However, we were interested in finding out how effective Tweets were in driving traffic using an embedded URLs. Twitter conversations, while important, were not addressed in our analysis.
Of the Tweets examined, 54% had click through activity. Within the subset of Tweets that had click through activity, here is what we found:
73.8% of the clicks occurred in the first hour
85.0% of the clicks occurred in the first 12 hours
92.5% of the clicks occurred in the first 48 hours
Based on this, we see that most Tweet activity takes place in the first 48 hours of the posting.
Be sure to subscribe to our blog to get more social media analysis and marketing tips.