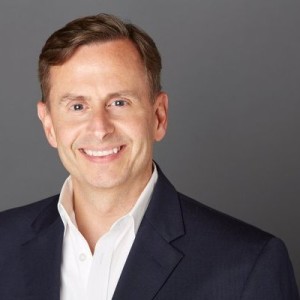 Building your brand through social media should be an integral part of your marketing policy. GaggleAMP's goal is to help you extend your reach and improve your efforts through effective social media marketing techniques. Doug Spencer, principal of Spencer Brenneman, a strategic marketing firm, discusses how to make your customers love you through effective B2B marketing on social media.
What is a brand?
To know what a brand is, you also need to know what it's not! Your brand isn't your website, logo, or even the products you produce. It's the emotional connection you have with your customers, and social media is utilized as one of those connecting tools. Everytime you touch your customers, you're building and evolving your brand.
There are two sides to every decision-making point. The first is the analytical: price, investment, and data points. It speaks to what we're buying and what we're doing. The second is the emotional side, and even B2B still has an emotional component. Your brand speaks to the latter.
How do you build a brand?
There are three different components to building a brand. Your brand has to be built on a foundation. It's how your brand services your customers and expresses it.
Articulate it! If your brand were a person, what would people use to describe you?

Live it! Your brand promise has to come to life everywhere and in a consistent way that reinforces your brand attributes.

Commit! Enemy #1 of a strong brand is inconsistency. You need to treat your brand with reverence and respect.
How do you build a brand on social media?
To succeed online, you need to know what your customers want from you on social media in the first place. If your brand is about relaxation, for instance, then your social media followers don't necessarily want statistics thrown at them constantly. Part of this aspect involves knowing who your ideal customer is and reflecting their needs aptly online. Indeed, your followers are also more likely to interact when your social media campaign involves easy ways for customers to participate as well. Make your links easy to find on your website, and make information pertinent to your ideal customer, engage those customers, and you're likely to succeed in your social media efforts.
At the end of the day, success on social media involves knowing what your customers want, making it about them, making your content empowering, engaging users, involving your employees, rewarding your customers, and knowing their emotional triggers. All of these aspects develop your brand on social.
You can find out more about Doug Spencer and Spencer Brenneman by following him on Twitter and checking out the website!
Don't miss the webinar!
Learn more about Doug Spencer and his tips for B2B brand marketing!