Marketers have been turning to social media as a lead generation tool for a few years now but is it paying off?
In a report released earlier this year, Content Marketing Institute revealed that "LinkedIn and Twitter have replaced Facebook as the platforms that B2B enterprise marketers use most often." To take it one step further, they specifically expressed that LinkedIn is the the most effective social platform they use. More than one third of all professionals in the world are on LinkedIn and as the self proclaimed "World's Largest Professional network" tagline entails, that's what the network was built for. When you have the main goal of lead generation, as most enterprises do, it just makes sense to be there.
B2B marketers couldn't be more right about choosing LinkedIn. An analysis by Oktopost found that "80% of social media B2B leads come from LinkedIn." Further, they found that the most effective method for generating leads was through posting in LinkedIn's groups. Discussion groups on LinkedIn offer the perfect environment for nurturing leads. Each group is often centered around a specific topic or industry and filled with members interested in said topic or industry. This provides marketers with a very targeted audience where they can get their messages in front of the right people.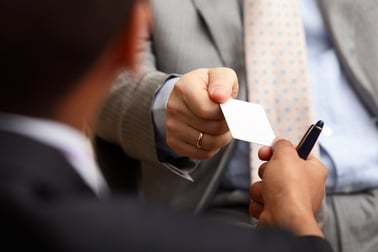 This success in LinkedIn groups also provides some additional insight into B2B employee advocacy and social engagement programs. Company profiles on LinkedIn are not allowed to post in these groups. Only personal profiles can participate in discussions and this may be the key to the high amount of leads B2B marketers are generating on LinkedIn. Employee posts on a company's behalf seem to carry more weight and the numbers seem to back that up.
Forrester released a study showing that only 15% of U.S. participants said that they trust posts by companies or brands on social networking sites. Even further, the 2014 Edel­man Trust Barom­e­ter revealed that consumers trust "a per­son like your­self" or a "reg­u­lar employee" more than a company's CEO.
Whatever your goal may be, as a B2B marketer, you should be using LinkedIn groups as part of your mix. Beyond lead generation, they are a great place to establish thought leadership among a group of professionals.
How have you used LinkedIn to enhance your companies B2B marketing efforts?