The people who make up your company are an effective resource for any marketing strategy, but it's important to know how to leverage your employees correctly.
At AMPlify in Boston, marketing experts from across various industries will host sessions describing how they both develop their talent pool and then uniquely use employees for their digital marketing strategies, including content marketing and social media. Here, we speak with three of those experts about what methods they think you should use based on their experiences.
---
Michelle LeBlanc, Social Media Strategist at Fuseideas.
Michelle oversees the social media and content marketing strategies at her company, and has over 10 years of experience in the field. She also helps a variety of both B2B and B2C clients meet their business goals with social media and content.
At AMPlify 2018, Michelle will lead the session, Your Employees Are Your Best Content Marketing Resource, where she'll discuss how to co-create and expand the reach of your content with your employees.
Q: What do you view as the biggest benefits of employee advocacy?
Employee advocacy is so great because it answers the content marketing conundrum on so many levels.
The clients I work with every single day are always trying to figure out how to create enough content, and the right sort of content, so it speaks to our audiences. How can we make sure that content has solid reach? Employee advocacy does all of those things. If we're losing organic reach on social media pages, it really solves that problem in a big way.
Secondarily, in terms of building content that speaks to people, it helps with authenticity of content and quality. For instance, sometimes it's your customer service people who really understand the problems your customers face and can suggest content topic ideas.
Q: How has your view of employee advocacy changed since you were first introduced to it, if at all?
I stumbled into employee advocacy because from a marketing standpoint we were looking for a way to tell stories that resonate with people and were really authentic. Employees stick out as the people your customers sign up to work with, especially in the B2B space.
My view of employee advocacy has changed in that I've come to realize over time that if you put a framework in place and properly roll things out, you can be even more successful. It's not about just creating content but also the distribution of the content.
Q: How do you foresee the future of employee advocacy?
It's definitely still niche and people don't always know how to handle it. A lot of times, I'll work with a marketing person, but may also need someone from HR on the team, because employee engagement lives under the HR wing. We'll see an evolution of those roles working better together overtime. I think that'll help employee advocacy succeed long term.
You'll see it become more mainstream as people struggle with social media marketing and realize, "We can't just buy likes on Facebook and call that a social strategy anymore." Even if you have a huge audience, it doesn't mean you're actually able to talk to them and engage them.
Q: What are you looking forward to the most at AMPlify 2018?
My favorite thing about any conference, especially AMPlify, is leaving with a new sense of inspiration and energy that you can take back to your day-to-day. Meeting interesting real-world speakers who come from different places.
There was one speaker last year talking about employee advocacy from the employee point of view and "what's in it for me?" I think having that point of view was great for everyone.
There was another session on how to deal with regulations. There were just a lot of great sessions that were useful to me.
---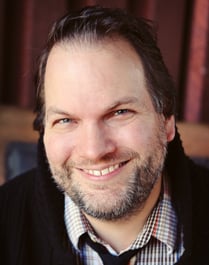 Donald Jones, Lead Associate & Social Technologist at Booz Allen Hamilton.
Donald has been with Booz Allen Hamilton for close to ten years, and currently leads the company's employee advocacy and engagement initiative. He's a big believer in improving the employee experience by getting them more comfortable with social media and the types of content they share.
At AMPlify 2018, Donald will lead the session, Shifting Tides: How Booz Allen Transformed a 100+ Year Old Company to Empower Employees, where he'll share his firsthand experience of changing the culture of Booz Allen Hamilton to go from shying away from social media, to fully embracing it.
Q: What do you view as the biggest benefits of employee advocacy?
For the company itself, people have less trust of brands and instead trust people. They trust their peers and people that they know, so employee advocacy helps in expanding reach.
In terms of our marketing goals, employee advocacy provides us with a new and potentially more effective way for us to get the message out about what our company does and the capabilities that we have.
Additionally, our company was historically social media adverse. It wasn't one to encourage our employees talk about the company. So having an actual employee advocacy program provides structure and support for our employees that are interested in engaging in social media, using it for personal and professional branding and talking about the company. It also increases their engagement with the firm and their knowledge of what we do.
Q: What is a common mistake you see people make as it relates to employee advocacy, and what should they do instead?
A common mistake people developing content make is not thinking about providing content that an employee would actually want to share, and instead thinking too much about what's in it for the firm. They make content that is too much about the company and not about the employee. It's also underestimation. Think through what you want people to say. What are the sets of messages you want people to say about this content? How do you target and motivate particular employees so the content will resonate with them?
Q: Was it challenging to get employees on board who weren't social media savvy and how did you approach that? Or did you focus more on people who were social media savvy?
We took a multilevel approach to it. We created live trainings and DIY trainings to help really understand the guidelines. There's a little hand holding there.
But another approach we took that I think is really helpful for folks is that we didn't just approach it as, "This how you social media." We formed it as, "This is how you build your personal brand. What do you want to be known for? What are you passionate about?" Then we had them think about where their audience is and what social media platforms to use.
We really started with people's personal goals and why they should want to be doing this, then moved on to the channels. We did this with some of our leaders as well, and it's really helped them.
---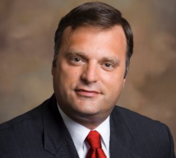 Brent Korte, Senior Vice President & Chief Marketing Officer at Ameritas Life Insurance Corp.
Brent has over 20 years experience in marketing and strategic planning for both customers and employees. At Ameritas, he views employee advocacy as a tool that helps organizations differentiate their brands from competitors.
At AMPlify 2018, Brent will lead the session, Transformation Starts at Home, where he'll describe how to change the culture of large, slow to shift companies, for the digital age.
Q: How has employee advocacy changed since you were first introduced to it, if at all?
What's changed is the entire market and buying experiences. At first, we sold products, and it was all about being better than the competitors. Then it became about price. Now, you need a better value proposition.
It's really about differentiating yourself from an experience perspective. The experience has to live through your brand, and that comes through your employees. Your customers have plenty of other choices to go to, so your employees have to live through your brand that you have in the marketplace.
You truly have to create advocacy amongst your employees. It helps you create talent. That's what differentiates companies - not the products.
Q: How do you foresee the future of employee advocacy?
If you are going to be competitive in the labor market in finding top talent and keeping the best talent, you must focus on employee advocacy. You will otherwise struggle getting top talent and retaining it.
Employees want to be energized to get up to go to work. It's a tight labor market, so attracting people and keeping people is critical.
Q: What can people expect to get out of your session on transformation?
Our company is in the insurance industry and we're over 130 years old. There hasn't been a lot of change until the last few years. There's been some disruption by startups, innovators and consumers. Customers can do so much research and buying online. We needed to transform the company to be digitally-centric, but changing the habits of 2,500 employees can be hard.
What we learned along the journey is that for us to succeed, we have to bring associates along this journey with us to be a much more modern company. We needed to engage them so their ideas are brought to the forefront, so their voices are being heard, and they feel safe at the same time. They need to know they have an important role at the company, and the transformation does not decrease their importance.
A mistake some companies make is they forget about employees because they are focused on revenue and leapfrogging ahead, but leaving employees behind brings subtractors. We start advocacy at home through associates, and that starts the transformation at home.
Q: What are you looking forward to the most at AMPlify 2018?
What I'm looking forward to the most is learning from the speakers about what's really working for them, and what they've done that hasn't worked so well, so we don't go off and repeat those same mistakes. Every company is trying to find ways to create great advocacy.
For me, the speaking part is great, but the opportunity to learn is greater.
---