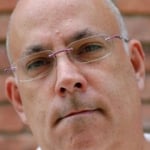 Skeeter Harris is the founder and President of Mac Village Media; an Internet Marketing and Video Production company located in Upstate, NY. Skeeter works with both local and national businesses in developing social media strategies and internet marketing campaigns to engage their clients.
Last year at AMPlify Skeeter delivered a session detailing how he implemented and employee advocacy program at EarthLink for the sales team. Within 6 months he saw direct sales attributed to posts that the sales team shared. Skeeter is marketer that always has the sales department in mind and looks for ways to help them use the content being produced.
Join Skeeter for a panel discussion around social selling at AMPlify.