Employee advocacy is a great way to get employees involved in your organization and expand the reach of your brand, but there are right and wrong ways to approach your program.
At AMPlify 2018 in Boston, several speakers will host sessions on their experiences of leading employee advocacy initiatives, and they'll describe the challenges they faced along the way. Here, we speak to three of the marketing experts who share what they learned after implementing and running a successful employee advocacy program.
You can hear more of their insights by attending AMPlify 2018 in Boston, June 12-13.
---
Karin Aviles, Sr. Manager - Demand Generation & Field Marketing at Centrica Business Solutions.
Karin has over 13 years of experience in B2B sales, operations and marketing. In her previous position at Verizon, she spearheaded the company's employee advocacy program and has since done the same for Centrica Business Solutions.
At AMPlify 2018, Karin will lead the session, Develop an Effective Employee Advocacy Program that Drives Lead Generation, where she'll discuss how to get leadership buy-in, using content with a purpose and empowering your employees.
Q: What do you view as the biggest benefit of employee advocacy?
Being in Marketing and leading our NA Demand Generation team, for me, it's all about driving leads for Sales. Having a chorus of voices supporting the brand and sharing our content expands our reach exponentially.
Additionally, it helps protect the brand and ensure some level of brand continuity. How? Because you have someone reviewing and putting approved content in a platform for employees to share. It takes the guesswork out.
A lot of organizations are still apprehensive about opening social up to their employees, but the ones that do will unlock a very valuable resource.
Q: What's a common mistake you see people make regarding employee advocacy, and what should they do instead?
One mistake I've seen and might even be guilty of (though I'd never admit it), is trying to do it all yourself. A lot of times, we feel like we have to generate all the content for our program or be the content police. But there are so many great ideas that your employees will bring forth if you give them the opportunity.
One feature of the GaggleAMP platform that I love is the suggest a message functionality. This means my team doesn't have to spend hours scouring the web for the latest energy story. Our Sales team is around this content all day long, in the journals they read, and the newsletters they subscribe to. They help us curate the content so we always have something fresh to discuss and share.
We're still able to keep a handle on it since it has to be approved by my team before it's sent to the platform. It works really well for us.
Q: What are you looking forward to the most at AMPlify 2018?
Well, this year, I'm looking forward to seeing old friends! Last year was the first time I had attended, so meeting new ones was my goal. Everyone was so friendly and open to sharing best practices. Of course, there is no better place to make new friends than at the rooftop party. It's a great view and it gives everyone a chance to have a deeper conversation and bond over our work.
I find AMPlify to be one of the most valuable conferences I attend because of the tactical tools and information I gain. I've been to a lot of conferences over the years and I've heard some great keynotes. We laugh, we cry, but I go back to the office and nothing changes. I have no real tools to improve. But AMPlify was different. I came back to the office with a plan and drastically changed my approach. It's worth every penny!
---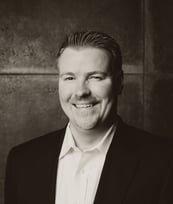 Kelly Shelton, VP of Marketing at Boostability.
Kelly has over 20 years of experience in marketing, sales and customer service. He's led the implementation of Boostability's employee advocacy program, and after some trial and error in the early days, he's seen great results.
At AMPlify 2018, Kelly will discuss what mistakes he's learned from so that attendees don't repeat them. You can attend his session, How to Gamify Your Employee Advocacy Program the Right Way, to learn more.
Q: How has your view of employee advocacy changed since you were first introduced to it?
As a marketer, I've always thought there's value there, but my vision of what it would be and what it's become are different. My initial thought was, "let's get employees to help us grow our audience and expand our reach." I thought of it as Marketing and Sales approach, but I've seen what it's done for our employees, our culture and how it's changed our organization.
There's a much deeper value to it than just helping us get more followers, reach, and sales. It's part of who we are today. It's part of our initial training when we onboard employees. It's just a lot more beneficial than I initially thought.
Q: What's a common mistake you see people make regarding employee advocacy, and what should they do instead?
It takes persistence and consistency. We didn't get a lot of people to adopt at first, so we thought people just weren't interested. But really, as we dug into it through research and surveys, we realized people just weren't aware of it or how to participate. They were interested, but it required additional training. We had to market it to our employees. It does take time, energy and effort, to make sure it becomes part for who you are, part of the hiring process, and discussed at meetings.
The other thing is you need to create good content that employees would be proud to share with their followers. We produce a lot of content. We're always doing things to give employees valuable content to share and be proud of.
Q: How difficult was it to refine this approach and get it right?
There's trial and error and you're going to fail. You need to be ok with that and just correct it.
One of the things we've done this year that's been amazing is implementing team advocates. We looked at all the teams in the company and identified the people who participate the most. They became our council to give us feedback and people who can train their coworkers to show them how they do it. Having those advocates on the floor has increased participation significantly for us.
Q: Do you feel like if you knew back when you started with employee advocacy what you know now, you'd be in an even better place today?
Oh yes, absolutely. We would have saved money, and our employees would have had a better experience. Absolutely. That's why I'm excited to share this session and walk people through what mistakes to avoid. "Don't do this. Do this."
Obviously, every organization is different, and you'll customize and tweak your approach to your employee base, but there are general principles that we learned that will absolutely give companies a head start. It will help them generate more success.
If I knew when we first started this what I know today, we'd be leaps and bounds ahead of where we are now.
---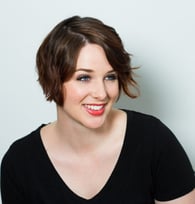 Chelsea Frischknecht, Social Media and Influencer Relations Specialist at Tricentis.
Chelsea runs global social media and brand advocacy at Tricentis, and has designed and launched the company's social media strategy and employee advocacy program.
In her session at AMPlify 2018, Developing a Global Amplification Strategy that Embraces Regional Differences, Chelsea will discuss cross-cultural factors that come into play when developing a global social strategy.
Q: What do you view as the biggest benefits of employee advocacy?
As Marketers, we all know that trust is our brand's most valuable asset. At the same time however, countless studies have proven that we, as consumers, are far more likely to trust the recommendation of a stranger on the internet over an ad or marketing pitch.
How is a brand supposed to build a bridge across that gap? A lot of companies have tried to solve the problem by turning to "Influencer Marketing", but in my opinion, true Influencer Marketing starts with employee advocacy.
Not only do the employees have real relational networks in which their recommendations and posts carry weight, but (most importantly for me), their decision to post on social media is entirely their choice. They may be paid for their work at the company, but they are not being paid to promote the company on their personal social media accounts. Their choice to do that is driven by their trust in the value of the brand, and that trust is highly compelling to anyone on the outside.
Q: What is a common mistake you see people make regarding employee advocacy and what should they do instead?
It's really (really) easy to make the mistake of commuting your own perspective to everyone else in the world.
When it comes to social media, I have my methods – the platforms I gravitate towards, the wording I use, the types of articles I share. Everyone has their own methods, and there is nothing wrong with that. The mistake (which I have made many times) lies in thinking that your method is simply better, to the exclusion of all else.
When I started implementing employee advocacy at my company, I focused on the social platforms on which we had the biggest corporate presence, and paid only marginal attention to other platforms like Facebook and Google+. As a B2B company, I simply didn't think Facebook would provide a good audience for us. As to Google+…who uses Google+? Imagine my surprise when I started seeing the reports showing that Facebook and Google+ were receiving significantly higher click-through rates than our other social channels.
That realization was a good wake-up call for me. It helped me to see that my narrow view of "this is how I do things" was actually keeping me from exploring and improving my strategies as a social media marketer.
---